Thirteen year old Thomas Trelawney is on holiday from London in scenic Runswick Bay. His parents hope the sea air and the visit of his cousin Dan will help him come to terms with his first Christmas following the sudden death of his older sister Grace. Yet little do his parents realise that Tom is not withdrawing into himself but instead into a parallel world of Georgian Yngerlande.
A cracking fantasy adventure for Young Adults by Boro fan and fmttm poster, R J Barron. Rob's first foray into children's fiction and he sets this adventure along the rugged North Yorkshire coast.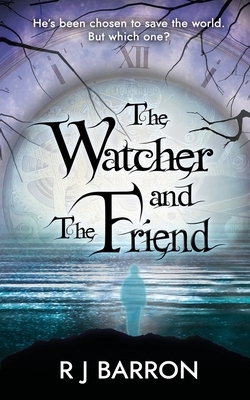 Teenage Tom is plunged head long into an important quest to help protect a world of tolerance and diversity that is under threat. There are surely plenty of lessons that chime for our 21st century world as well.
In his time of need Tom finds he is very much needed by The Watcher, a benevolent parish reverend organising a Georgian resistance to those that want to roll back the clock. That clock is ticking but the wild beasts Tom hears roaming the moors are clues that this is not merely time travelling through Georgian England but he has found a portal to a more magical Georgian Yngerlande.
This is a book for children and young adults that can be borrowed and devoured by adults also. Everyone is going to enjoy exploring the scenic North York Moors and especially the former fishing and smuggling village of Runswick Bay.
A magical mystery adventure that is a first children's book by former teacher Rob Barron. Hopefully it is the first of many. I couldn't put it down. I felt myself drawn into the world Rob has so eloquently penned. His love for Runswick, comes across so strongly. Clinging to the wild and rugged coast and maybe only just clinging to our own century.
Like young Thomas you will find yourself hankering to escape into Yngerlande. And like Thomas you will need to be on your toes because there are surprises around every corner and every page turn.
A friend in need is a friend indeed and a must read.