Good evening folks, just about finished work now so thought I'd get my usual thread up. Great win midweek and whilst not the best performance I have ever seen it was committed and won us the three points that were not only just about deserved, but desperately needed too. The most important thing was getting that win on board and taking a little pressure off and was delighted for the Leo in particular.
Tonight i'm going to have another from my Belgian beer collection with the excellent (and very strong at 10.5%) Piraat though will only be having a couple of course.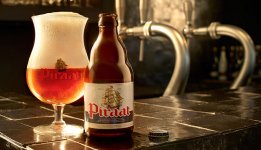 Musically I'm going to start off with the amazing Desert Song by Def Leppard.