Let's rejoice in this warm weather, long weekend and the promise of a beer or two, much music and merriment though sadly not a Wembley Final.
Anyhow, onto more important matters now... discovered Fire Island Buffalo this week and was reasonably impressed I have to say. Looking forward to indulging in a few new ales this weekend too down in London Town, hopefully discover a decent find or two.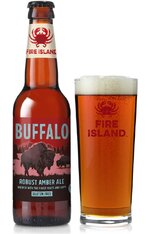 Musically, to get use started here's something for the weekend... literally.
Last edited: