Boro take on Coventry City tonight at an empty Riverside. Can we kick on and get a positive result? I asked Neil Warnock a few questions in the pre-game press conference yesterday. The answers are below. 22nd October 2020 Kick off 7.45pm. Available through mfc.co.uk for season card holders and on the SKY red button.
In the light of fmttm message board posters sponsoring midfielder Lewis Wing I wondered what the immediate future holds for Lewis and others such as Hayden Coulson currently not in the first team plans.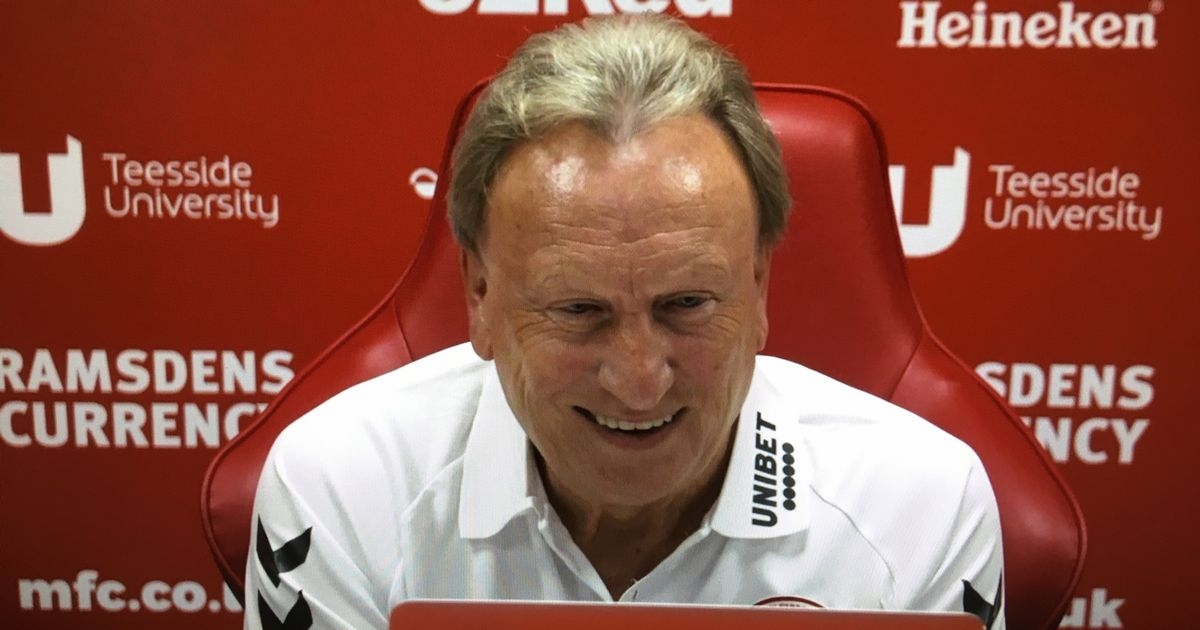 I asked.
Fly: Will there be opportunities for players on the fringes? Some of my message board members have sponsored Lewis Wing. Does he and others still have chances to make the team? You haven't got that many players in the squad of course.

NW:
No I haven't Robert. But unfortunately tell your message board that I can't really pick him because they have sponsored him (sound of laughter from Boro end of line – from Neil Warnock and media team).
He is training well and I am trying to look at the whole squad. We will need everybody.
Fly: I guess it is the sort of situation where someone could come on as a sub and score or make an impact and a door might open?

NW:
Or in training, Robert. One or two lads have changed my mind on team selection by the way they have trained. I had a chat with Bola pre-season. He couldn't get in Blackpool's squad last year. I had a long chat with him, I told him I had offered good money for him but obviously Middlesbrough went a lot higher than offered but he knows that I rated him and we've coached him on both sides of the defensive and attacking and he's listened and he's changed our mind and got in the team and I think Marvin Johnson did that last year for me. Djed (Spence) is capable of anything in his own mind that is down to Djed really. I think there is a lot more to come from him and people like that. So, we just have to keep going.
Fly: Contrary to reports back from Cardiff I thought for two games in a row teams have just hit the ball forward to test us in the air in our box.

NW:
You can't say that though, journalists don't say do they. The last couple of minutes at Bristol was like the second half of Cardiff, wasn't it? Everything was knocked long to the strikers and second balls.. unless it is me doing it, nobody mentions it. We say heyho and get on with it.
Fly: But it should be a very different game against Coventry, shouldn't it?

NW:
And Forest, they play some good football. So two entirely different games. Giving us different problems they are and we have got to be on top of our game.
Fly: This has been a big test for Dael Fry as the senior centre half against the aerial bombardment. And he has done so well, hasn't he?

NW:
I won't go into details but we have helped him. But certain things that we do, where we defend free kicks and corners etc. I think the whole team are happier as we are. And if it hadn't have been a block on Saturday I think we would have come out with all the points.
We are all trying to improve, on the staff as well as the players. And I think we are doing so far this season.
Let's hope we improve to collect 3 points this evening and push on up the table.