Its that time again.......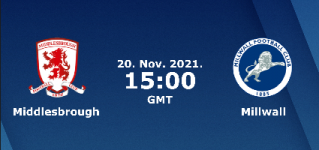 A little deviation from the usual opening format:
Middlesbrough FC Video Vault
Kris Boyd scores the winner as Boro beat Sheffield Utd 1-0 at The Riverside in August 2010.


Time to say "Good bye" and "hello".........
What a time to be a Boro fan! What a time to join Chris Wilder`s red revolution!

One moment we are playing out an entertaining match at The Hawthorns, singing "Super Neil Warnock" - by the time the final whistle blew - we realised it was our last "good bye" to Neil Warnock. Ten minutes later, and "its Wilder" shouts a mate as we walk to the railway station!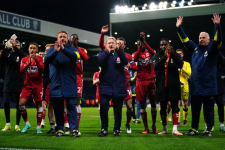 It wasnt the way most intended our relationship with Neil Warnock to finish. No matter our individual opinions of Neil Warnock - he saved us from relegation to the old "Division Three" - a fate unimaginable.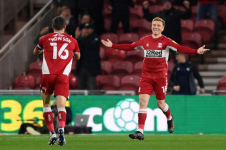 He brought on dejected outcast Duncan Watmore [Thanks Sunderland
] and gave opportunities to the likes of Isaiah Jones and Josh Coburn.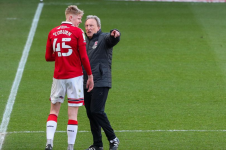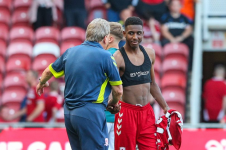 He brought Sol Bamba, whose contribution has been immense - hes been an inspiration and legend [given his own personal battles].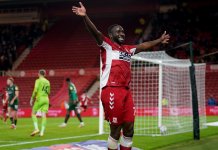 Neil was given a dirty - job: getting rid of expensive players who were beyond their sell-by date. Unfortunately he wasnt able to persuade George Friend to stay, but players move on, and he`d given us eight good years!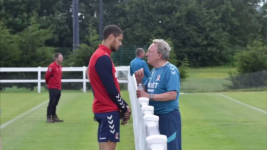 He gave us cause to smile: if the story is true - Rudy Gestede wouldnt budge from the club with just two or three weeks of his contract remaining. He allegedly told Neil Warnock, who hadnt got a place for him in his plans. Story goes - he told Gestede to "pack yer bags" and told him to go!

From proceeding comments online, plenty of fans would have paid for the taxi!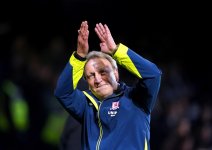 So its "happy retirement" (?!!) Neil and a big "thank you".


Now its time to turn and face the future with faith, hope and belief! Join the Revolution:
Welcome Chris Wilder To the team that "Play in Red n White.....an we`re dynamite".

We are the Boro - the **** of The North.

We hate Newcastle an Sunlun of course.......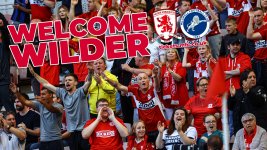 We are the Boro!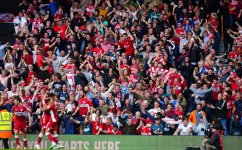 Last edited: