Not been for years - used to be great.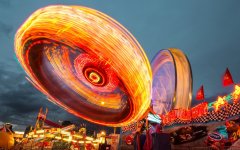 Almost as good as The Goosefair! ;@))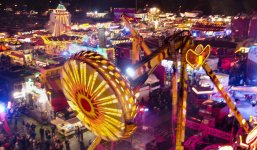 According to the website and unless anything else gets in the way...................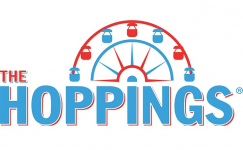 Thu 19 Aug 2021 12:00 am - Mon 30 Aug 2021 12:00 am

Tickets: £actual 0.00

Address: Newcastle Town Moor, Newcastle Upon Tyne, Tyne And Wear, NE2 3DA
ADD TO TRIP

Legendary Geordie funfair - The Hoppings WILL return to Newcastle's Town Moor for a 12-day spectacular this summer from Thursday 19 August - Monday 30 August 2021!

​The Hoppings is a firm favourite in the annual Geordie event calendar and was greatly missed in 2020 when it was cancelled due to the coronavirus pandemic.
The Hoppings is billed as Europe's biggest and best travelling funfair with 300 rides and attractions and has become a regular feature on the North East's summer entertainment calendar since it first began in 1882.
A regular favourite with families and visitors across the North East and with nearly 140 years history in Newcastle, The Hoppings is a brilliant day out filled with thrills and spills on Newcastle's Town Moor. Let's hope it doesn't rain during The Hoppings this August!
Watch out for the return of thrilling rides, such as AIR, Extreme, Waltzers and Wild Mouse sure to make even the bravest dare devils scream. There are rides for children including helter-skelters and cup and saucer rides and fairground rides for thrill-seekers.