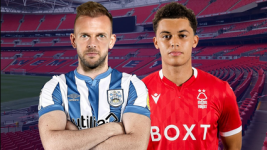 The last battle for the big prize has finally arrived.

Whoever wins today will be handed a financial passport to a league with total revenues of over £5 Billion pounds per year!
[https://www.statista.com/statistics/874020/revenue-of-premier-league-football-clubs-by-stream/]
The numbers are beyond comprehension, but newly promoted clubs are faced with two issues: an increase in revenues beyond any generated in the Championship and, secondly, the demand of wages and transfers of Premiership standard players. Many of the smaller clubs pay out almost 100% of revenues in wages. Most clubs find themselves fighting a tight corner against clubs like Manchester City and Liverpool, whose financial clout is off the scale.

However, today we find Nottingham Forest, who havent graced the top flight for 23 years (!), up against Huddersfield Town - who were last in the big boys league in the 2017/18 season. Both clubs have had exceptional seasons by their standards. Phil Hodgkinson bought the Terriers in 2019 and Manager Danny Cowley steered the Leeds Road outfit clear of relegation from the Championship. Coach, Carlos Corberan has since guided Town to Wembley.

Forest were looking like relegation candidates in the early part of the 21/22 campaign, with former Manager Chris Hugton being sacked after Boro`s 2-0 victory at the City Ground in September. Steve Copper took over as Manager with tricky - Trees bottom of the Championship. He has since guided them to Wembley and the Play-offs for the first time in 11 years. He cleared out much of the deadwood and has transformed the team. Our own Djed Spence has proven a key player this season - having been jettisoned by a former Boro Manager.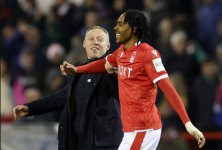 Forest League Performance 1992 - 2022
Terriers League Performance 1992 - 2022