Over 10,000 miles away from North East England, an England v the Rest of the World football match has raised an amazing £5,500 for the Sir Bobby Robson Foundation.
The Live Forever Cup was held in Brisbane, Australia, and was organised by 38-year-old Iain Chisholm, originally from Walker, Newcastle, and emigrated in 2013.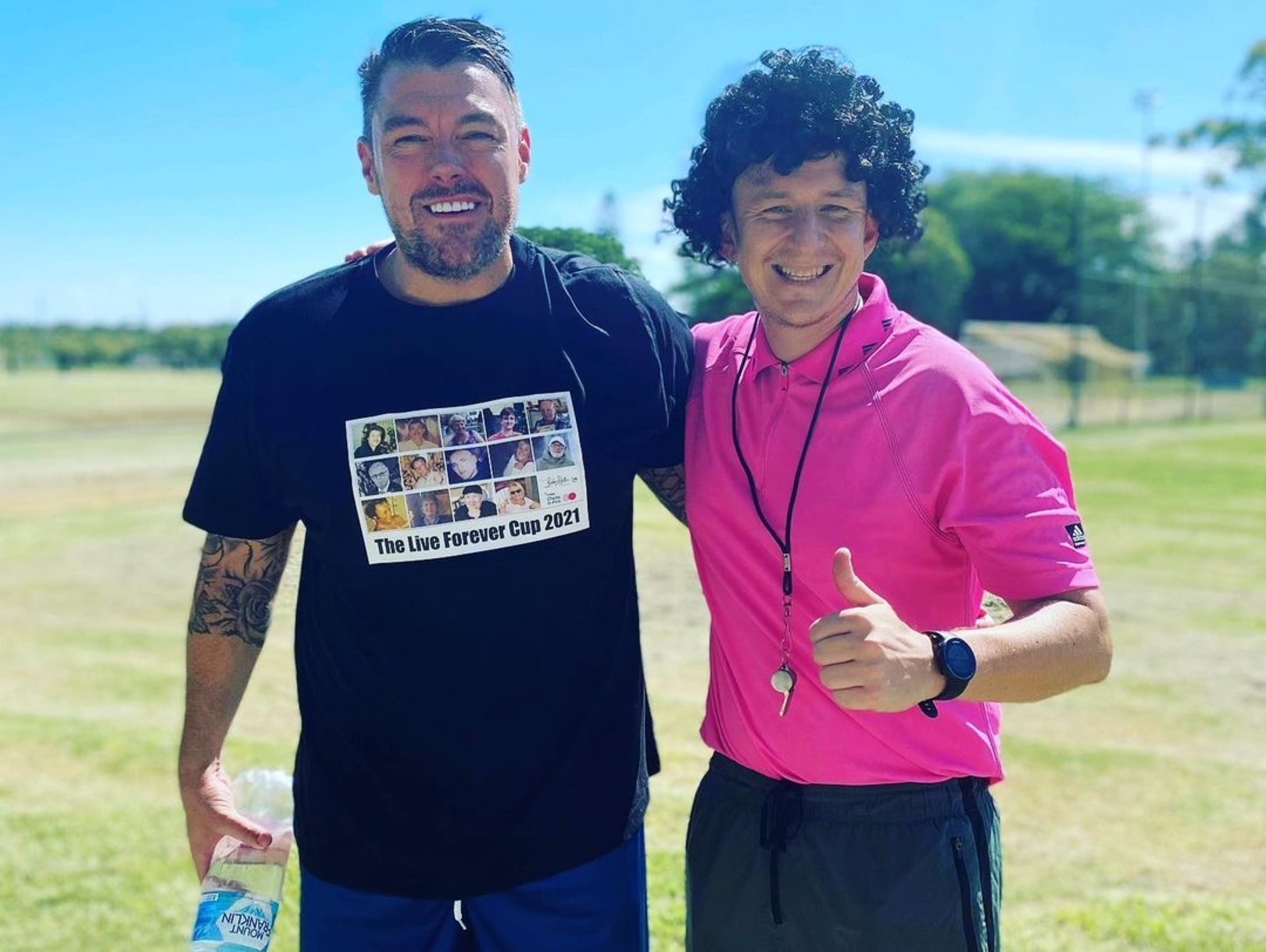 Ian Chisholm left with match referee Phil O'Neil
Iain came up with the idea for the match as a way to remember his dad, who sadly died from bowel cancer in 2020, and it was quickly supported by his family and close friends.
The match also raised funds for Australian breast cancer charity, Chicks in Pink, in memory of Val Davison, the wife and mother of Iain's good friends in Brisbane who are also proud Geordies.
In honour of Sir Bobby, the England players wore Italia 90 replica kit and, just like the famous World Cup semi-final in Turin, the match ended 1-1 and went to penalties.
The players were a mix of British ex-pats, Australians and other nationalities, and the Live Forever Cup quickly developed into an opportunity for everyone involved to remember loved-ones and to do something positive in their memory.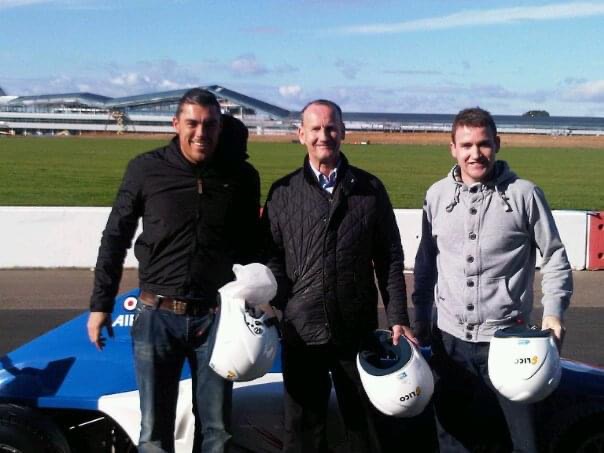 Iain, Ian and Robert Chisholm
Iain says: "Sir Bobby is one of my all-time heroes and I take huge inspiration from his bravery and the way he faced cancer. He left an incredible legacy through the work of the Sir Bobby Robson Foundation.
"My dad passed away in October 2020 just a few days short of his 67th birthday. He'd been diagnosed with bowel cancer in February the same year and in his last weeks was looked after by the wonderful staff on Ward 15 at the Freeman.
"Just before dad died, I was at the hospital and talking to a friend of mine, a nurse, in the Sir Bobby Robson Centre. I walked up the corridor with all the local football pictures and the photos of Sir Bobby on the wall knowing things were really bad for my dad. That moment has stayed with me. I remember looking up at the great man as I went back up to face what I knew was going to be the hardest few hours of my life.
"So, The Live Forever Cup was inspired by my dad and the care he received, and by Sir Bobby, but there are so many people affected by cancer and the game just grew from there. That's what made it really personal to all the players and supporters and I think that's what made it such a special day."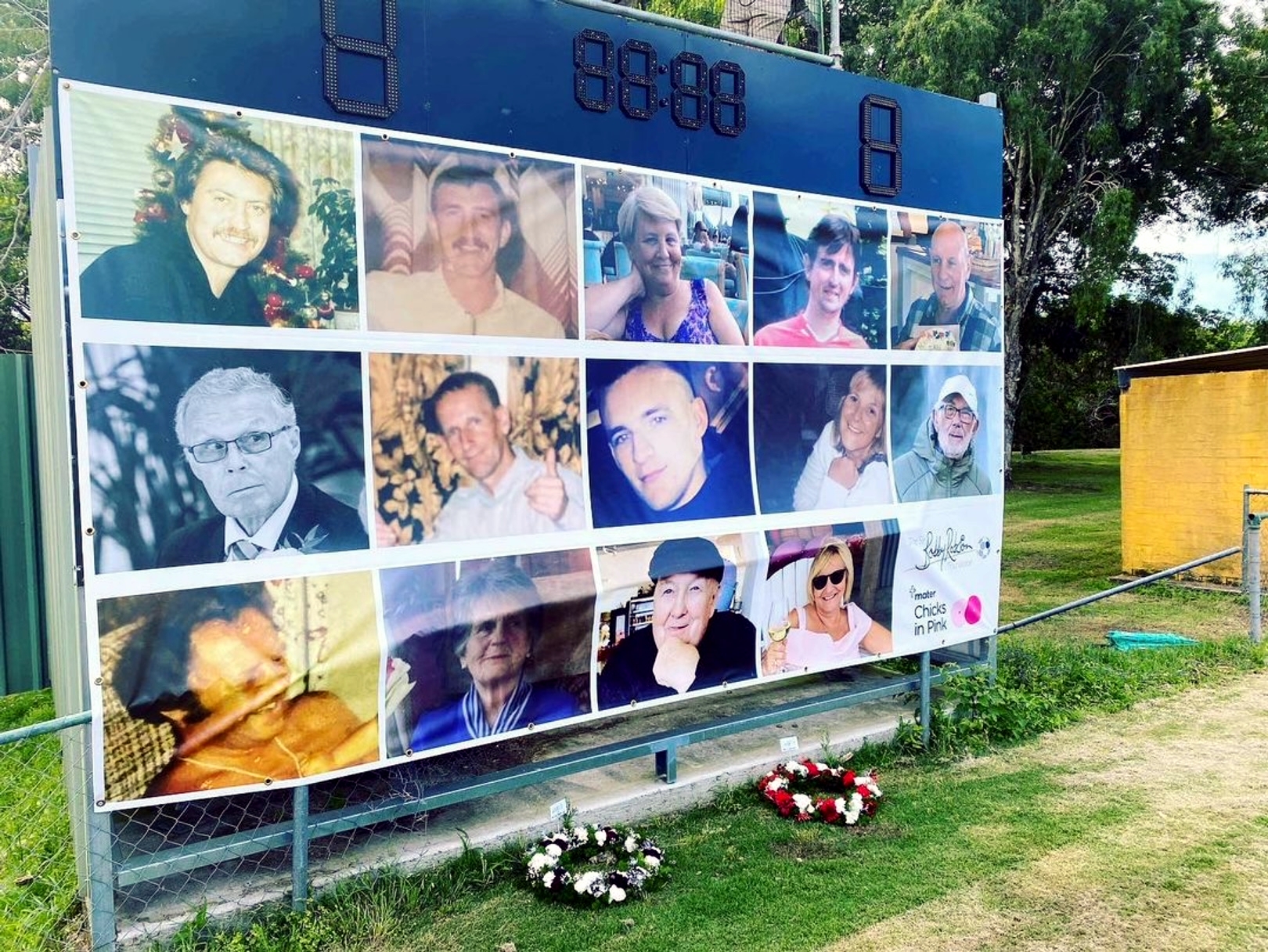 Live Forever Cup in memory of
Sir Bobby launched his Foundation in 2008. Part of Newcastle Hospitals Charity, it has gone on to raise over £16 million to find more effective ways to detect and treat cancer.
Lady Elsie says: "I know Bob would be very touched to know there's fundraising for his charity happening on the other side of the world thanks to Iain.
"I think we can say, you can take the boy out of the North East but you can't take the North East out of the boy. And that's certainly something that was also true for Bob. Wherever he went, wherever we lived and worked, he always took this corner of England with him.
"Iain and his friends have raised a magnificent amount of money to support our work and we're very grateful for their efforts."
Work funded by the Sir Bobby Robson Foundation directly benefits cancer patients in the North East and Cumbria and plays a significant role in the international fight against the disease, funding cutting-edge cancer treatment and innovative cancer support services for both children and adults.
For more information, please visit:
www.sirbobbyrobsonfoundation.org.uk