Base Camp 'Discover Middlesbrough' matchday talk to celebrate the story of Boro's record-breaking goalscorer George Camsell
This Saturday, 15th October (12.30pm-1.30pm) at Base Camp, Exchange Square, historian Dr Tosh Warwick will be sharing previously unseen photographs and records from the career of Boro's greatest ever goalscorer George Camsell.
The latest Boro Shirt Museum exhibition on the Rioch Revival from Liquidation is being held at the same venue 12am - 3pm - so you can nip between the two to have a brilliant a pre match festival of Boro nostalgia. Both events are free.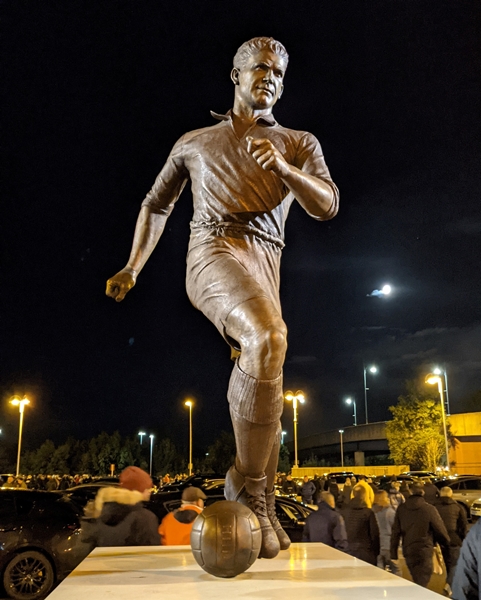 Part of the Discover Middlesbrough Festival, the talk by the University of Sheffield academic and Heritage Unlocked consultant features some of the highlights from Dr Warwick's forthcoming biography of Camsell.
The story of Camsell's record-breaking 59 league goals in one season features, as well as tales of goalscoring exploits at Ayresome Park, international appearances and insights on the new statue by Sean Hedges-Quinn unveiled at the Riverside Stadium last month. The talk also features a selection of material from private collections shared publicly for the first time, including material from Middlesbrough Libraries, Teesside Archives, Richard Piers Rayner original artwork and the Camsell collection.
The University of Sheffield Researcher and Heritage Unlocked consultant said: "George Camsell had a fascinating career that saw a pit boy from County Durham become one of the all-time stars of English football and Middlesbrough FC's greatest goalscorer. It is a huge honour to be writing Camsell's biography and I'm looking forward to providing a sneak preview of some of the research at the fantastic Base Camp that does so much to promote Middlesbrough FC's heritage by supporting initiatives such as the Boro Shirt Museum, Boro Mag and Discover Middlesbrough."
Dr Tosh Warwick's biography of Camsell is nearing completion and a release date will be announced in the near future. More information on Discover Middlesbrough can be found at
https://issuu.com/lovemiddlesbrough/docs/discover_middlesbrough_2022