Last Saturday marked the 90th anniversary of the death of the remarkable Arthur Wharton. Born in Ghana in 1865, he moved to Darlington in 1883 where he made sporting history. Arthur became the first black professional footballer, the first official fastest man, a professional cricketer and a rugby player.
Shaun Campbell of the Arthur Wharton Foundation recently unveiled a stunning mural to Arthur in Darlington. On Saturday, Arthur's name was due to adorn the BT Tower in London. They are only the latest steps being taken by Shaun and the Foundation to celebrate the life and achievements of a man that took a giant leap forward in history. With Boro playing Millwall last Saturday and many Lions fans shaming the game by booing the taking of the knee the week before I decided to talk with Shaun about Arthur, inequality and why Black Lives Matter.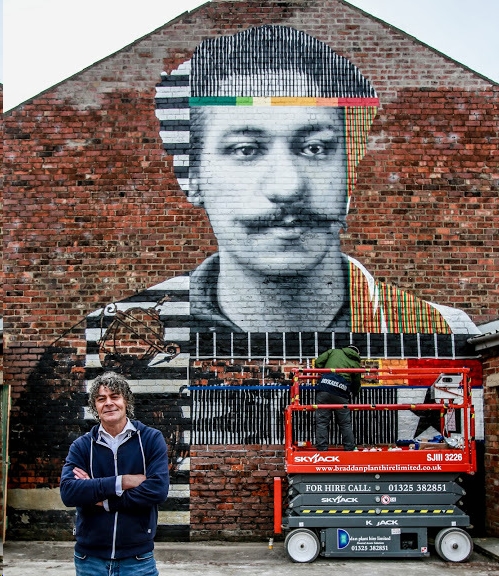 Fly: The mural, how did it come about?

SC:
I was contacted by someone from BT who lives in Darlington called Danny Howes who wanted to involve me with BT's Black History Month's celebrations in some way. He had heard of Arthur Wharton but wasn't fully aware of everything to do with Arthur and his story and what we had been doing to try and champion it. A thirty minute conversation turned into five and a half hours. From there it was a case of working on some concepts and we had a plan to put a mural up. Next thing you know BT Sport offered to produce the mural for us and with us. So, it was funded by BT Sport as a tribute to mark his legacy and to commemorate his 155th anniversary. Which is absolutely wonderful.
But BT didn't stop there. We had a number of Arthur Wharton number one phone videos from the likes of Marcus Rashford, Jay Leno, Gregory Porter, Stevie Cropper from Booker T and the MGs, Les Ferdinand, Chrissie Hughton. Loads and loads of Arthur Wharton Number One. BT said would you like us to pull these together for you and make a video out of it? I said yes please, thank you very much, so they pulled all that together.
YOUTUBE
Yes, they did the two things initially. They created the mural with and for us over four days and then came back for a fifth day for the formal unveiling with the mayor. They then created the Arthur Wharton Number One animation video which is absolutely fabulous and they then took on our website and said look can we give you a completely all singing and dancing website? So, they did all that. What a partnership that has been. It has been absolutely tremendous.
arthurwharton.org
Fly: Who actually painted the mural?

Shaun Campbell:
We had a previous idea but BT brought a much grander idea to the table. Much grander in terms of the subject and how it was put together but also in terms of scale. So we went with that one. It was a world famous artist, a guy called Jay Caes (or Jay Kaes), he is Spanish and he has worked all over the world. He said to me that he took on board this as a great responsibility, an absolute honour to depict such an important figure in history that he hadn't known too much about until he was asked to do the mural and then did some research. And his mural reflects that research really that is fabulous.
Fly: He obviously really enjoyed learning about someone of such significance because this has been almost a lifelong passion for you. You have done so much to bring Arthur Wharton story to everyone's attention. I remember many years ago you showing me the mini, portable statue with which you illustrated the story.

SC:
Yes, the maquette statue, we produced seven of them in total. They are now at the top echelons of the sport. One of them is at Fifa, there's one at UEFA, there is one at Wembley Stadium, there is one at PFA and there is one at Ghana. There are two remaining and one will be presented to Stevie Wonder as thanks to him for everything he has done for us to date because he initially unveiled the statue with us. The other one is to present to a celebrated sportsperson. We've been trying to decide who that person will be for the last seven or eight years because we are only going to do it once and it has to be someone really deserving of it. Typical contenders would be people like Colin Kaepernick, Lewis Hamilton, Jessica Ennis-Hill maybe. We have been through a whole gamut of emotions about who, why, what, where and it is really about making sure that whoever that person is that they are well deserved of. That is why we haven't rushed into it. It could be Usain Bolt, it could be Marcus Rashford, it could be Daley Thompson, a person from history, it doesn't have to be current. It just has to be the right person.
Fly: That will be a very difficult decision.

SC:
It will but when we do it we will have made the right decision that is why we haven't rushed it.
Fly: You once told me a story about how you made George Boateng nervous.

SC:
I contacted George Boateng who was a patron of us at the time, I had been in touch with Stevie Wonder and we decided that Stevie Wonder would understand and take on board the significance of what we were trying to do which is connecting people with the past for the public benefit and he got that completely. So, within a few hours I had organised a meeting with him. I rang George. I said I wanted to introduce him to Stevie Wonder on Monday. George said, who is Stevie Wonder, not realising it was THE Stevie Wonder. Then he got a shock.
They eventually met in Birmingham. He went through to the NEC, George was getting a lot of attention from fans because he had previously played for both Coventry and Aston Villa. So, wherever we went he was being pulled over for autographs and things.
Long story short, when we got back stage George couldn't really believe where he was. He was like, wow. It was a very emotional day for both to know that Stevie Wonder was going to embrace the legacy of Arthur and champion him with us rather than for us. Next thing you know we are both on stage with Stevie and Stevie Wonder spoke very eloquently and passionately about Arthur Wharton, the north east of England, Darlington etc and introduced us as the Arthur Wharton Foundation when at that time we were just a humble campaign we weren't a Foundation at all. So, it was a couple of years later and I thought we had better form a Foundation. So we did.
Since that time we have erected a full scale statue at the National Football Centre, which is an enormous sense of pride, honour and privilege to be able to have championed Arthur's legacy to that point. A lot of people felt that it being at the National Football Centre it perhaps could have been in a more public place. But I felt strongly that it needed to be there as a physical reminder to those in power and authority at the FA and England national teams that are based there that this is a symbol that would force them in a sense to recognise this incredible history as the original pioneer and trail blazer and source of inspiration, motivation. A reminder for the authorities to do the right thing by these issues.
And of course St George's Park is the centre for the FA learning and coach development. So, educational and that is the key. That is why the statue went there. But of course people thinking was that the end of the road and they thought that was my objective but that was just the beginning. The actual role is the legacy of Arthur, what is his legacy. His legacy has got to be to change the face of how we do things today in tackling racism and discrimination. The way we will do that, we have a saying at the Foundation, what we effectively do is we connect the present to the past for the future.
It's the way to change things. We know that Black Lives Matter.
My father is black. My mother is white. We know our black lives matter in that sense. But you see to those people in power and authority, black lives will never matter until black history matters. When Black history is taught on a par with other histories, in education and in the workplace and we start assessing all this unconscious bias and micro aggressions that exist within all these places. When we tackle it educationally root and branch all the way through, that is when we will see meaningful change but not before then. Not before then.
"Black lives will never matter until black history matters."
We are in 2020, we only need to look back to last weekend and we have these disgraceful scenes exhibited by Millwall. What should be done about that? Maybe they should have all been asked to leave, immediately following that. Maybe that is the kind of thing that needs to happen. You say you are not welcome here, please leave the stadium. It was so disrespectful and so inappropriate. It beggars belief. I felt dreadfully sorry of Millwall as a football club because I am pretty sure that those fans are not reflective of the club as a whole. But nevertheless I feel the onus has to be on all those people at the club making decisions to ensure that whoever was doing that booing are not welcomed in there again. Freedom of speech is one thing but not that. No way. Unacceptable.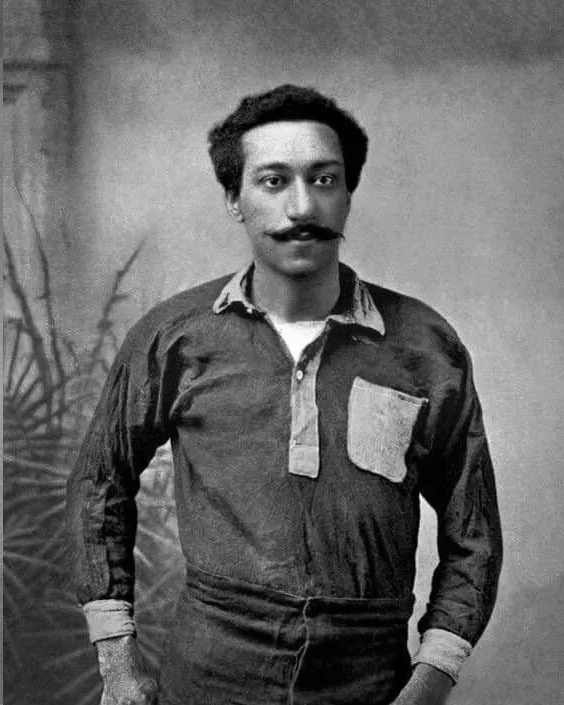 Fly: We play Millwall on Saturday I feel it is very hard for the players to take all that on their shoulders and on their knees. There will be no fans in the Riverside on Saturday so as a fanzine I thought it was important to make a statement and that is what you are doing for me so eloquently.

SC:
Well, I think it is really important these positive messages. Middlesbrough is a fantastic club and is about to invite Millwall to play football and even on a Boro fans web page (ComeOnBoro) supporter comments to Millwall fans that I find very distasteful but we have to look at these as a minority because I believe they truly are. That whoever they are they need to have a good look at themselves and whether they can consider themselves proper football because I certainly don't think they are.
Purportedly they are fans who support their club, support their community and support their people and the club is part of that identity. Well, I don't think Middlesbrough Football Club with its wonderful history would want those people to be part of their club. Personally.
I have lots of friends that are ardent Middlesbrough fans and they brought this to my attention and I really respect people for doing that. Look this is our club and this is what some of our fans are saying. So, let's not just pretend it is all Millwall's problem. It is football's problem.
"Let's not pretend it is all Millwall's problem. It is football's problem."
The reason that people get away with things like this.. you only have to go back to when England played Bulgaria. I remember that on that day, fans, the England camp, the players themselves all followed and appreciated and respected in a sense that three step protocol. We all kind of applauded the dignified way they went about that. I think that was right. But what was wrong and what irks me and what I want to keep challenging is the notion that a young black player, playing for England has a price tag of £64k and two games behind closed doors on their head. In other words if that was the biggest sanction and the most appropriate sanction that UEFA could impose on Bulgaria for those absolutely appalling, disgusting scenes. Then that is the value that they put on that incident. I think that is utterly shameful.
But then we go a step further and we say what was our own Football Association's response to that. It was to accept it. Which makes them complicit within it. I have aired these views to certain figures in the FA and they asked what I thought they should do. There is a very clear path for me. You go back to UEFA. You need to say that the fine needs to be increased ten fold at least. So they really feel the brunt of that but also you should ban Bulgaria from that competition for the duration of what was remaining of that competition, so they can get their house in order. And when they can demonstrate they've done that and they have made every step to make sure this does not happen again, when they've done that allow them back in the competition.
Now, obviously England have sponsors and money talks. But I say again what is the value on the mental health and wellbeing of that young black player who goes out to represent his country, our people, as in all people that define themselves as representing England, here in the UK?
What price do you put on that young man's head to go and play in a country like Bulgaria knowing that that's what they will have to face. Because I can tell you now when those young black players went to bed that night. Yes they followed the three step protocol and yes they felt supported by their England players and manager etc but they will not have slept the same way as those young white players that night. This is a pain and resonance that is personal. It doesn't just affect the player; it affects the family, their children, their friends, their clubs, and those people close to them. The player on a personal level wants to know if this kind of thing happens that the right actions and decisions will be taken. And I am afraid they are just not.
This is tip toeing around the issue when we should be absolutely stamping through it. It would take someone like England to say unless you do this ie increase that fine and ban them from the competition then we will withdraw. But before you go forward with that statement to UEFA, seek support from Scotland, Wales, Ireland, Italy, Spain, France... the other European countries. See who is prepared to stand by you with that message. That would give you confidence to take that message forward and say £64k and two games behind closed doors is not a fitting response for the mental health and wellbeing of young black players playing in this country.
As the interview finished Shaun left me with a real teaser:

SC:
Arthur Wharton actually was picked for a Middlesbrough Select XI.
Fly: Really?

SC:
But there is some debate as to whether he played or not.
Fly: WOW

Where can people see the mural in Darlington?

SC:
The mural is at the Arthur Wharton Foundation based on Widdowfield Street on the corner with Drury Street, Darlington. The wonderful thing about it it was unveiled in October for Black History Month but we recognise that Black History Month is really every month and every day. The importance of this mural is that it is there every day and every day it is a reminder of Black History and that's why things like statues and murals are important because they are there permanently which is wonderful.
This Saturday is a really important day because it is the 90th anniversary of Arthur's passing. We are correcting the headstone, with the family's blessing because the date on it is wrong since it was erected in 1997. There will be a new video produced on the 12th too. Arthur Wharton's name will be on the BT Tower this Saturday, too.
arthurwhartonfoundation.org