The Heritage Gallery at Cargo Fleet is ten years old this summer. Since opening in June 2011, the Heritage Gallery has showcased exhibitions including painting, printmaking, photography, textiles and sculpture.
Operated by Python Properties the gallery has pride of place near the grand entrance of the sumptuous Cargo Fleet Offices once the showpiece headquarters of steel working companies and then local Langbaurgh council.
Normally open during the working week Heritage Gallery marked the special occasion with a Saturday morning meet the artist session, booked in advance through Eventbrite. The photographic artist David Griffiths was on hand to guide the public one to one around a marrying of his twin passions of music and camera, Instrumental Art. Structure, deconstruction, texture and light were all playfully explored, and David promises to expand into sound for his next instalment.
I peeled away for a few minutes to chat with curator and Cargo Fleet Offices receptionist Jodie Athey to reflect on a decade of Heritage art.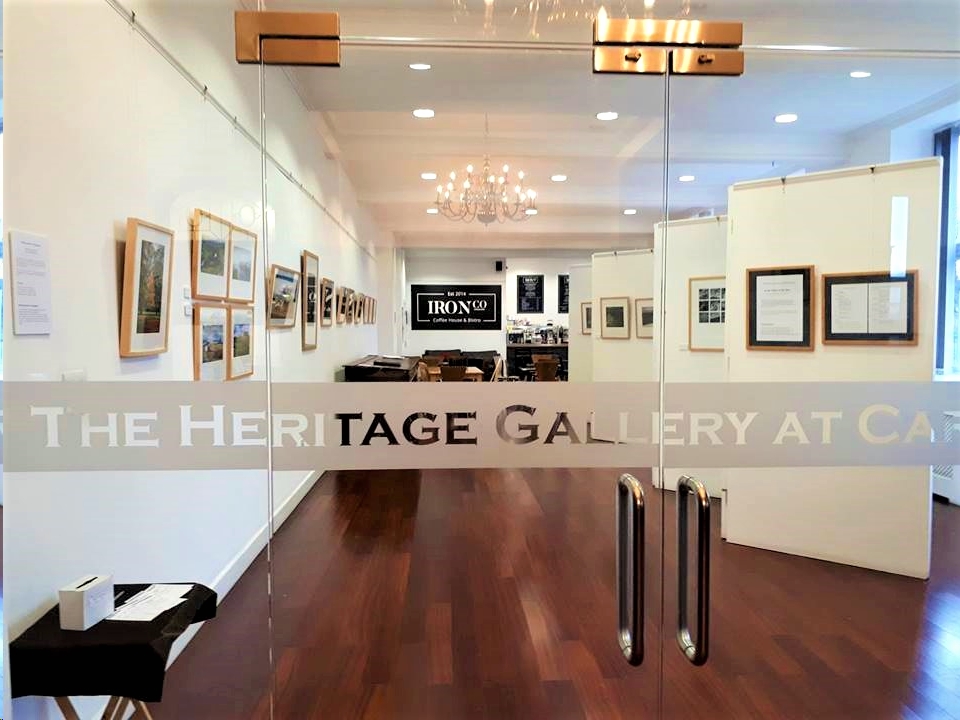 Q: Can you believe you have been exhibiting in the gallery now for a whole decade?

Jodie Athey:
We opened the doors back on 8th June 2011 and it is mad that it has been 10 years. I was talking to artist David Griffiths earlier and he said if we did ten exhibitions in a year that is 100 exhibitions so far. And some of those exhibitions are group exhibitions, so thinking about the number of artists that I have actually worked with over the 10 years it is very inspiring really and I hope for another 10 years of exhibitions
Q: It is a whole decade and so many members of the public will have visited. Your exhibition openings are always such great, friendly and well attended occasions.

JA:
Yeah. It becomes a networking event for artists in a way and it is great that the artists in this area can show support through exhibition openings and it creates a nice network between artists I think.
Q: That is obviously something that we have missed in recent times. Nice to be able to do this again.

JA:
Yes definitely. I think now that the restrictions are lifting people want to get out and see each other again and it's nice to know that we can show that support for everyone in the Teesside area.
Q: You have worked with artists right across the spectrum but there is any sort of remit that you have at Heritage Gallery?

JA:
The ethos of the gallery is to have a space that is free for artists to display their work as a platform to enable them to show their work and get their name out there.
Q: It is great that we get a chance to see returning artists here and see how their work is developing such as David Griffith.

JA:
Yes, because David's work is constantly changing. He had an exhibition here; I think it was last year. But when it was coming round to opening the exhibitions I asked David if he would like to show his work because I had seen some of the developments that he had done throughout the year and it had changed completely from what he was doing last year which is more architectural subjects. And it is great to see their development within a year. So yes, it is great to have solo exhibitions but also the group exhibitions are really good as well.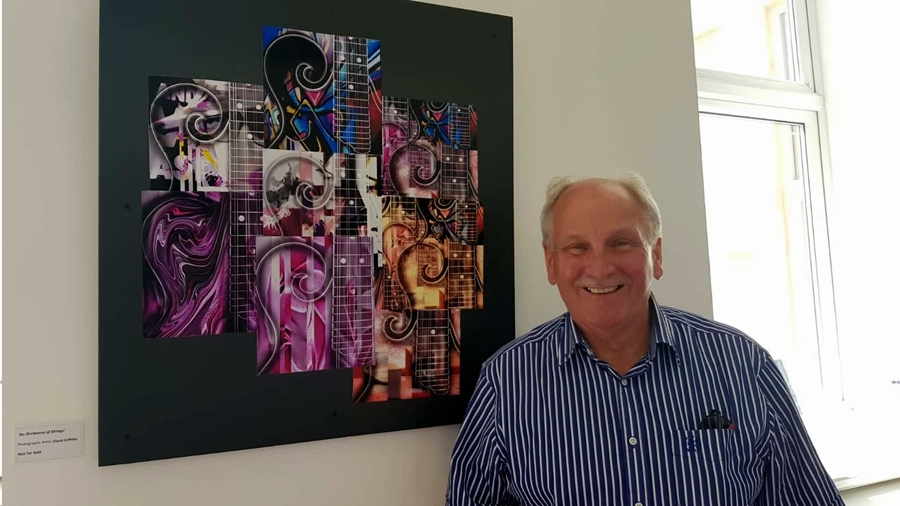 Q: The different art and photography societies?

JA:
Yes. Yes, it is a good mix.
Q: And where do you see yourself in ten years, another decade.

JA:
Hopefully doing what I am doing now. Still putting on exhibitions. Maybe take over some more space in the building.
Q: You have done that from time to time in the past haven't you?

JA:
Yes, I have but strangely now COVID restrictions are lifting all the space in the building has actually been taken now so it is actually at full capacity which is amazing as well. So, ten years and the building is back to its former self really.
Q: And we should say that one of the great things for you must be to work in such a beautiful building. This lobby is phenomenal, isn't it?

JA:
Yes, definitely and the history behind the building and the amount of people that come in that say, I used to work here when I was around your ag. It is great to be able to rescue a building that was nearly knocked down but Python came along and they rescued it and its getting that nice buzz again about the place. And in 100 years' time people will be looking back at this point and looking back at history from when this building was built between 1916 and 1919. The building itself is now 100 + years old. And we are making history now.
Q: Absolutely. I notice in normal times that Bistro is really full, and people are looking at the artwork while eating and drinking their cups of tea.

JA:
Yes, definitely and totally different groups of people that come into the building. We have got a lot of different offices within the building itself. We have got hairdressers and a beauty place and a clothing company. So, you get all the people that come to visit them but then you also get the builders from across Skippers Lane Industrial Estate. We have got Ward Brothers next door and SM Thompson and you have all of them people coming in as well. So, it is a big wide range of people that visit the gallery.
Q: As you say people will come to look back at the decade of art at Heritage Gallery within the history of the building and hopefully another decade to follow it.

JA:
I think I need to take lots more pictures so we should be taking more pictures now ready for the future ready for when people are looking back at the history when we were here.
END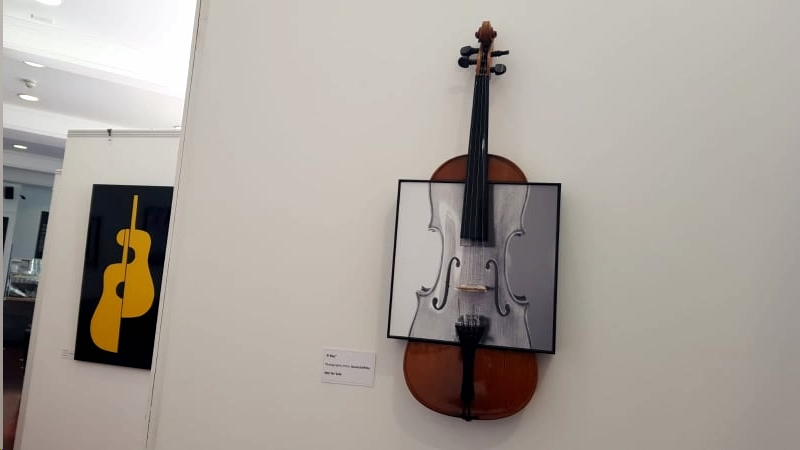 Pic Tracy Hyman - David Griffiths Instrumental Art


The Heritage Gallery is housed in the Cargo Fleet Offices on Middlesbrough Road - formerly owned by Cargo Fleet Iron Co Ltd. and British Steel Teesside.

Present exhibition is from Random Stitchers "Heritage, Tradition and Lockdown."
Gallery open Mon-Fri 9am until 4.45pm.
One off Saturday opening on Sat 3rd July between 10am 12pm.