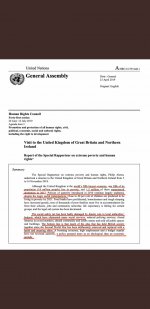 This was from 2019 before things like illegally proroguing Parliament, Partygate, £37bn corrupt T&T contracts, dodgy Russian Lords etc.
There are simply no excuses for defending them, none at all.
This 'they're all as bad as each other' is not only a complete lie but it enables this sinister and corrupt rabble to erode our rights, our freedoms and drag us towards a far right authoritarian state.
Those who think comparisons with 1930s Germany are hysterical nonsense really need to look closely at what's happening to our country and its people.
Last edited: