Its that time again.......
.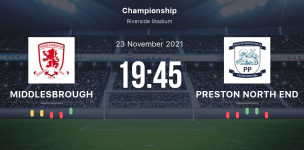 Welcome to all Boro fans around the planet - and those farther afield.

There were lots of positives to be taken from Saturday`s match v Millwall: aside from the ref, the lads were buying into Chris Wilder`s system of play. Noticably, little of the "hoof ball" we`ve necome acustomed to. Tav excelled, playing in his natural position and all the players appeared to have a renewed "zip" in their play. Duncan Watmore must be on roller-skates! He must have covered every blade of grass - twice! Andraz showed how important he is to the team, with some crucial runs and passes - until his injury. Forward! Forward seemed to be the mentality - a refreshing change. OK, it was far from the ideal performance and there were some areas which clearly need improvement - which Chris Wilder wont have missed. Its early days in his tenure and players cant be expected to adapt and learn a new approach in the first two weeks.

Tonight`s opponents - Preston North End, are a typical Championship side: they can beat anyone on their day. They are an organised unit with some experienced pro`s mixed in with younger players, loanees and home grown talent. No "big" expensive signings - but definitely no pushover. Tonight, underneath the floodlights, wont be any different. Every game is a "tough" game - its called The Championship and we are told everyone wants to get promoted? The Premiership may have the money, but the Second tier has more excitement and challenges - in my opinion. But hey-ho, wilders first home win would be a good result. So lets go for it!
----------------------------------------------------------------UTMB----------------------------------------------------------------​
RiversideBySide is Boro's commitment to equality, diversity and inclusion, both within the club and out in the Teesside community.​

Its important that everyone feels welcome into the Boro Family: no one is excluded because of their sexual - orientation, gender, race, faith or disability. If you want to access Club policy: https://www.mfc.co.uk/news/riversidebyside-our-commitment-to-equality-diversity-and-inclusion.

The Supporters Forum can be accessed here: https://boro.support/
Supporter Services email: supporters@mfc.co.uk

To those in North America, South West England, Singapore, New Zealand, Australia, the European Union, The Royal Fleet Auxilary, those serving at home and overseas - and around the globe! UTMB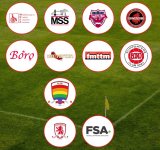 --------------------------------------------------------------------------UTMB-------------------------------------------------------

​
---------------------------------------------------------UTMB------------------------------------------------------

​

Preview: Middlesbrough vs. Preston North End - prediction, team news, lineups​
By Darren Plant, Senior Reporter | 1d
​
English


Middlesbrough play host to Preston North End on Tuesday night looking for the victory which could move them back into the top half of the Championship standings.However, should 16th-placed Preston prevail at the Riverside Stadium, they will progress a point ahead of their North-East hosts.​
---
© Reuters
As opening games go for your first match at a new club, Chris Wilder would have been delighted with a home fixture against Millwall, a team who also find themselves as outsiders for the playoffs.

The signs were there that Boro would record a win for the replacement for Neil Warnock, but Sol Bamba's own goal cancelled out Matt Crooks's earlier strike.

Boro have now gone four games without success, while the gap to sixth-placed Queens Park Rangers now stands at six points.
Nevertheless, Wilder was full of praise for his squad, acknowledging after the contest that he is trying to instill a new style of play.
While another game three days later will be tough on the legs, Wilder will recognise that Boro have a great opportunity to regain some momentum in the race for the playoffs.



Frankie McAvoy will be of a similar opinion to his opposite number as Preston look to bounce back from successive defeats.
Preston were on a huge high when they stunned Bournemouth earlier this month, but back-to-back setbacks against Nottingham Forest and Cardiff City have left North End down in 16th spot.

Losing to the Bluebirds on Saturday was particularly frustrating after they had taken a second-minute lead, Sean Maguire finally registering his first league goal of the season.

That represented just their second home defeat in nine games, a record in sharp contrast to Preston collecting just six points from the same amount of fixtures on the road.

Middlesbrough Championship form:
​
Preston North End Championship form:
​
---

Team News​
© Reuters
Having felt that his players tired during the latter stages against Millwall, Wilder will consider making changes to his Middlesbrough XI.

Onel Hernandez is an option for the wing-back positions, while Neil Taylor may be given a chance after signing on a free transfer.
Uche Ikpeazu and Josh Coburn are alternatives in the final third with Duncan Watmore most likely to drop out.

McAvoy will also likely make alterations to his Preston side with Josh Earl and Daniel Johnson both in contention for recalls.
Liam Lindsay, who has not played in the Championship since the start of October, will also hope for an opportunity in defence.

Middlesbrough possible starting lineup:
Daniels; McNair, Bamba, Peltier; Jones, Crooks, Howson, Tavernier, Bola; Sporar, Watmore
Preston North End possible starting lineup:

Iversen; Van den Berg, Bauer, Hughes; Barkhuizen, Ledson, McCann, Earl; Johnson; Maguire, Jakobsen
​
---

We say: Middlesbrough 2-1 Preston North End​
With neither team being in great form, they will both be eager to use this game as the catalyst for greater things to come. While Preston still have the win at Bournemouth fresh in their memory, we expect Boro to edge this contest by the odd goal in three.

r00fie say: 2-0 Boro [But what do I know?!]
​
---
Flashback:
1-1 draw for Middlesbrough against Preston at The Riverside in January 2011. Here we see Matthew Bates' 71st minute goal for Boro - decent finish from outside the penalty area following a mazy dribble.

​
---------------------------------------------------------------UTMB---------------------------------------------------------------​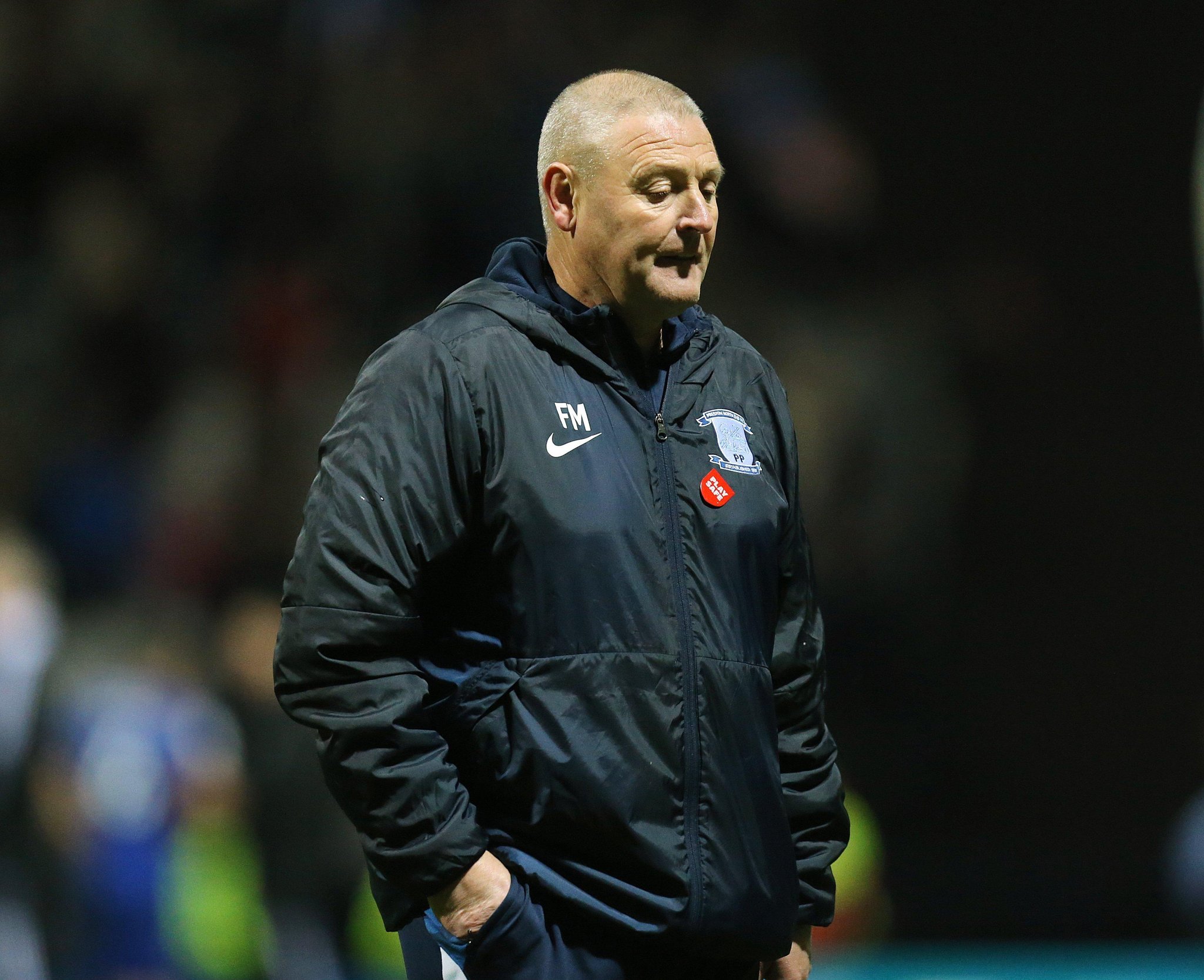 Preston North End have a big few days ahead as they attempt to put the Deepdale defeat to Cardiff behind them.

www.lep.co.uk
The Frank McAvoy View:
​
Frankie McAvoy has regrets from the weekend defeat but is focused on Middlesbrough trip​
Preston North End have a big few days ahead as they attempt to put the Deepdale defeat to Cardiff behind them.​
The manner of the 2-1 loss against the Bluebirds led to booing at the final whistle, PNE having surrendered a half-time lead and allowed their visitors to boss large parts of the second half.

Frankie McAvoy, who was again subjected to fierce criticism from fans, takes his side to Middlesbrough tomorrow night.Then it is back to Deepdale on Saturday lunchtime to face free-scoring Fulham in front of the Sky cameras.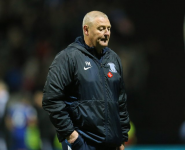 Head coach McAvoy was rueful at the way the Cardiff game panned out.

Sean Maguire's goal inside 90 seconds was the start of a decent display in the first half.

But things went badly wrong after half-time, Cardiff bringing James Collins off the bench really unsettling PNE.
The Welsh side scored with two headers from set-pieces, Collins getting the winner.

McAvoy said: "They made one change at half-time, Collins came on and for some reason that made it a bit more difficult for us.

"We weren't brave enough at times to get on the ball when we were 1-0 up.

"Sometimes you need to be able to do that, it's not just a case of clearing your lines and hoping that something happens from there.

"There were a couple of times when players got into good areas and then gave the ball away which was unlike them – that was disappointing.

"Once we were chasing the game you hoped we would have enough quality to unlock them but unfortunately we didn't have that."

McAvoy said Cardiff's winner was the first goal PNE had conceded from a corner this season.
The equaliser had come from a free-kick delivered into the middle.

Said McAvoy: "That's the first goal we have conceded from a corner.

"Collins gets above Andrew Hughes and Patrick Bauer, while Daniel Iversen is caught in an area you don't want your goalkeeper to be in.

"In the main we have defended set pieces really well but on this occasion we didn't.

"For the first goal we have got done at the back stick where Mark McGuinness gets the better of Sepp van den Berg two or three yards out."

PNE had one chance at 1-1 to restore their lead, Ryan Ledson having a shot saved.
But they created nothing after falling behind.

"In hindsight we could have put DJ on earlier, maybe we could have changed it earlier when we were under the cosh.

"That is something I have to look at myself."

McAvoy said: "We had Emil Riis up there, we put Scotty Sinclair on as well, we brought DJ on.

"In hindsight we could have put DJ on earlier, maybe we could have changed it earlier when we were under the cosh.

"That is something I have to look at myself."
-------------------------------------------------------------------UTMB---------------------------------------------------------------
​

Boro v Preston Record:
​
| | | | | |
| --- | --- | --- | --- | --- |
| 22 Jan 2011 | Middlesbrough v Preston North End | D | 1-1 | League Championship |
| 25 Sep 2012 | Preston North End v Middlesbrough | W | 1-3 | League Cup |
| 26 Aug 2014 | Middlesbrough v Preston North End | W | 3-1 | League Cup |
| 09 Aug 2015 | Preston North End v Middlesbrough | D | 0-0 | League Championship |
| 09 Apr 2016 | Middlesbrough v Preston North End | W | 1-0 | League Championship |
| 26 Aug 2017 | Middlesbrough v Preston North End | D | 0-0 | League Championship |
| 01 Jan 2018 | Preston North End v Middlesbrough | W | 2-3 | League Championship |
| 25 Sep 2018 | Preston North End v Middlesbrough | W | 2-2 | League Cup |
| 27 Nov 2018 | Preston North End v Middlesbrough | D | 1-1 | League Championship |
| 13 Mar 2019 | Middlesbrough v Preston North End | L | 1-2 | League Championship |
| 01 Oct 2019 | Middlesbrough v Preston North End | D | 1-1 | League Championship |
| 01 Jan 2020 | Preston North End v Middlesbrough | W | 0-2 | League Championship |
| 09 Dec 2020 | Preston North End v Middlesbrough | L | 3-0 | League Championship |
| 16 Mar 2021 | Middlesbrough v Preston North End | W | 2-0 | League Championship |
Source:
https://www.11v11.com/teams/middlesbrough/tab/opposingTeams/opposition/Preston North End/
Last edited: