Its that time again>>>>>>>>>>>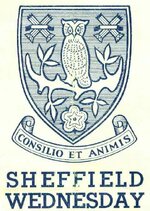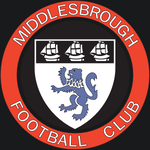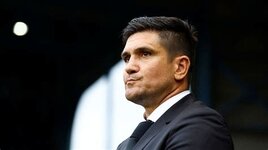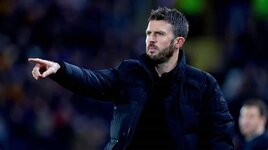 Michael Carrick is up for the fight and believe`s his side will "snowball in the other direction" and turn the losing start into a winning run. He is unequivocal in support for his players and the staff. He`s also quite clear about his relationship with Steve Gibson, those in positions of responsibility above him, his staff and his players. When asked in his recent media conference, had he spoklen recently to Steve Gibson[?] he replied :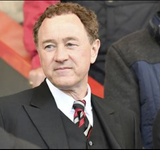 Of course I have [big smile] yea. He`s not hiding from me yet. Of course we speak. Its calm, its an understanding of what we`re trying to achieve, how we are trying to go about it. Working together is a big part of it: as I said earlier [its] about me, the players, supporters, club in general. We`re all in it together.

There`s no "me" or "them" or "players" and "the rest"….we are all in it together and fighting for the same thing. We understand there is a bit of a process…….but I`m not one for accepting [as it is] – its not quite gone your way. "we`ve got to do something about it". That`s "my" job. "My responsibility" – what I enjoy doing and backing the players 100%.

That togetherness permeates through-out the club. For Carrick, responsibility is ultimately on his shoulders for how the team plays and results. He has knowledge and experience which shows in the way he approaches the job. He expects questions and is well aware of how issues are raised in the media and across the fan base. He wont here a bad word against the squad - but thats not because he`s blind or unaware of the current situation - propping up the Championship - at the moment:

When it doesn't go to plan, I get questions, I get tested. [the] Players are then asked whats going on? Are they good enough for this and that. Then it becomes challenging for the supporters and for me thats the biggest test. It finds out what we`re all about when you have a bit of a tough time – whether it gives you extra motivation, drive and determination.

It takes all of that to come together [and] when you do come through it, it puts you in a strong position – knowing that you stuck together – when the real character is shown. That`s what I`m looking for in the weeks to come.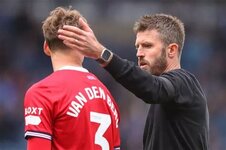 Carrick believes the players showed against Blackburn that they have the spirit to fight back, but said the boys are learning from conceding goals which puts them on the back foot. For him its a lesson the lads have to learn - quickly. Last season Boro would concede, but those mistakes and early goals went unnoticed by counterbalancing the scoring power up-front. Often Boro scored soft goals and Carrick acknowledged that. He doesnt often reference last season - only when reporters ask the questions. Regards opposition teams taking the early chances, like at Blackburn and Coventry:

Over a period of time we`ve done it too much really and last season we were able to overcome it. Its an awful lot easier if you can get one foot in front or get one goal in front. So that`s a good lesson for us – what we`ve shown in games. What we`re capable of and the problems we can cause when we`re in that right state. So [we`re] looking to do that a lot more obviously. We`ve had spells where we put that together as a whole game and build on that.

The Owls tonight are also without a league win and have endured an equally disappointing start. But does Carrick see this as a "relegation six-pointer"? Not a bit of it. The question for Carrick is to continue to find that balance within the team. To work hard to improve and get better. Taking a level-headed approach to games is more important than knee-jerk reactions. Carrick wont change his philosophy or playing style - but that doesnt mean he has a rigid "system" or isnt willing to change shape or personnel. Its a myth when some say hes been "found out". Its nonsence. He wont change to flying wing-backs, set up five across the back and stay behind the half-way line, go long ball or play for a point. He doesnt have "favourites" and assesses each player on his strengths and hard work. He believes that attitude and maturity is important, as is the abilty for players to understand why they arent starting in a particular match, or on the bench, or sitting it out. An example was provided when asked about the status of Alex Gilbert at the moment:
Alex is part of the squad and at this moment we`ve got strength in numbers in certain areas. Unfortunately, sometimes you have to sit one or two out. Alex is fine, he`s training great. Change of club, change of experience, adapting really well, so we`re hopeful and excited for what`s to come for Alex.

I think its important for younger players to have that balance, but its still important for you to believe that you should be in the squad….in the team. You`ve got to have that inner belief and confidence that you belong at this [or] a higher level. I`de expect that from all the players. But surely, there`s a realisation….of where the current situation is, where the level is you`re at.

I`ve had to leave [some players out] and make some decisions and there will be more [decisions] to come. We`ve got a good squad and at some point some will have to miss out. Unfortunately for them and unfortunately for me, I don't like having to tell them that because they don't deserve it. But, over time you keep working hard, you get your chance and you`l be ready to take it and that`s the main message.

So, its all hands to the pump. Its Gibson believing in Carrick, believing in his staff, believing in the players, believing in their ability, believing in the supporters and their determination to help see us through the tough time we are currently in.

A win is a win is a win. We`ve been saying it from the beginning, but it will come. Carrick is level-headed. Us fans can do the panicking and speculating. We wouldnt be fans if we werent concerned and expressed our opinions about "square pegs" and "round holes" and questioning why certain players didnt start and others did. Its healthy, even if Boro fans have a certain amount of self-deprecating humour and a quick whit. On Saturday, some of the lads at Blackburn was singing "we`ve scored a goal". Good. Lets hope we have the opportunity again tonight and chuck the Owls out of their nest.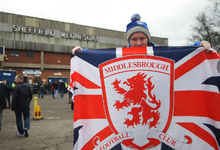 We`ve no choice but to get right behind the team and back what Carrick and his gaffa - Steve Gibson, are trying to achieve. Its not a comfortable position to be in. Its frustrating, annoying, emotional and demanding of balls and determination.

Carrick, like he did as a player and as a coach, is sticking to his guns:
.......its a long season and I firmly believe the direction we`re going is the right one.
Come On Boro.
We will win through!
​
Last edited: