Its that time again>>>>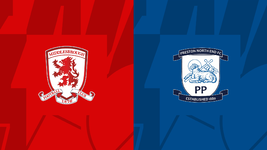 By r00fie1.
Michael Carrick
was asked by a reporter whether he watched Sunlun v Blades on Wednesday night - but Carrick replied "...nah, I didnt watch any football last night. We done our work on Preston yesterday [Wednesday] during the day and prepared for that. Thats all we could control and thats all we`re bothered about really". There was a dry sincerety about his answer and a kind of resigned acceptance of the questions coming his way.

Preston?
"Theyre a good team. It obviously takes me back to the first one when it all started. Time flies when you`re having fun". They are hard to break down and have threats - "its a tough game for us and we`re looking forward to it". The usual - theres the last nine games to go, how does he feel about the run in? "I`m looking forward to Saturday. Yeah" ;@)) Our Gaffa gives nowt away - hes been asked question like that as a Premier League Winner, FA Cup Winner, Champions League Winner, Charity Shield Winner....Captain of England.....hes not likely to give away his plans or discuss the strategy for the future until we are over the finishing line.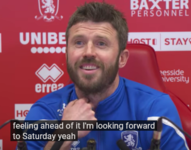 Since October 2022, what`s changed?
"I would say loads has changed behind the scenes from when I came in. I found a really good group of players. A group of people willing to learn and listen and improve and work hard for each other. Thats the same as it was then and its definitely the same now". Sometimes "you can try your best and it doesnt come together. Thats football". "There`s a bit more confidence and belief around the place in terms of the players....".

Carrick elaborated: there`s been a lot of good work around the club. Players have done some good work, but its no big deal. we havent got carried away. We wont pat ourselves on the back because we`ve had a good few months, "its dangerous doing that". The staff and the coaches behind the scenes are fantastic. He mentioned some of the coaches, saying he`d played against most of them, including "I`ve played against Grant [Leadbitter] many times".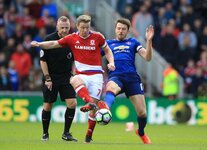 It would have been easy for Carrick to slip into sentimentalism about his career, but he praised "Danksy" and "Woody" for profering different ideas and seeing games through "different eyes". The skill, he asserted, was in bringing those people and ideas together, stressing that they all "fit tgether" in terms of mentality, work ethic and wanting to do better. With the current staff: "I couldnt ask for better". Praise indeed.

Looking back to 29th October 2022:
With Boro being at the wrong end of the table, what did Michael Carrick look at when he started? Did he worry or think "its going to be fine"? Carrick: "I didnt look at it like that, to be honest. I just came in...." Watched the group training and how they went about it and [saw] the quality they had. " never came in thinking about relegation battle, or promotion battle, or mid-table battle. I just came in thinking how can we get the best out the group. How can we improve(?) Genuinely, that was it". Michael didnt see the result as a defeat, but as a starting point - because he saw the potential and quality amongst the players and "saw enough there to think...oh yeah....we can work together and try and achieve something. Thats never really changed, even when we`ve moved up the league. Its the same ideas of trying to become better". Carrick explained the staff have taken a "pragmatic" approach and "small steps". He said Boro were far from the "finished article".


Sonny Finch and upcoming youngsters?
"More often than not, we`ve got younger players coming up to train with us....for experience and for us to look at them a little bit closer and see how they fit in with the group. Its a big change jumping up to the first team.....you never really know" [how those younger players will perform].....a big part for me is bringing younger players on, trying to develop them and give them a chance.....unfortunately you cant give evey single player every chance. Its great to see Sonny involved. Hes trained really well with us over a period of time now and he deserved his chance".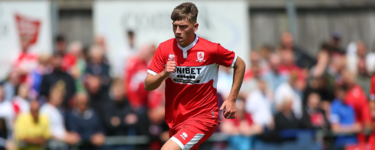 Youngsters such as Haydyn Hackney were playing in front of nobody last year are now up for the big occassiosn. Carrick enthused about giving the youngsters the chance and them coming through the ranks.

Fans role in the coming games?
"Supporters have got a big part to play. In some ways [support] is as big as us, the group and the players, because its the atmosphere and energy thats created. It goes two ways - you feed off it and thrive off it. If we`re playing well and scoring goals they [fans] thrive off it and enjoy it. Its just that understanding....the boys are trying. Sometimes it will come off and sometimes it wont..." Carrick said pointedly that the team and staff have principle about how they play and keep playing to get better and better, developing skills, untill it clicks and "most of the good players come pretty much consistent playing a certain way. So we stick with that". Fans: "Have been incredible since I`ve came, with the numbers ..... the support ..... the noise...... travelling. You go on a journey and the bonds really strong".

Finally:
"We do what we do and we`re happy with it and we trust it and we`l see what works itself out in the end".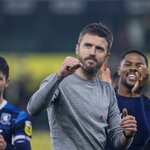 We go again against Preston
Another "Cup Final".
Lets get behind the lads.

UTMB!
Last edited: