Han Kwang-Song 24yo ex Juventus striker currentply with out a club and has been since 2021
joined a Barcelona based academy aged just 15, an Italian academy aged 16 and from there joined Cagliari for around £500k. Loan Spells to Perugia and Juventus led him to join Juventus for around £4.5m various state interventions (from North Korea) put his stay at risk, not being allowed to play in a showcase or take inrerviews were apparantly two stipulations. This resulted in a move to Qatar Stars team Al-Duhail for £6.3m and reportedly on £80k a week still only 21 a very pacy technical player was seen as the best North Korea had to offer. Potentially a future superstar, offers from Arsenal and Liverpool fell into difficulty when the UN sanctions saw his contract with Al-Duhail prematurely terminated.
What has this got to do with us?
Well.. Middlesbrough has quite the connection with North Korea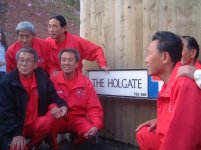 Combine that with Karen Nelson's skills to cut through red tape and deliver seemingly impossible paperwork along with our fans uncanny ability to #FreeJelleVossen and #FreeRodrigoMuniz
We might have to proclaim Middlesbrough to be 'The Finest Team in Football.. the world has ever seen, in any and all future interviews. The U.N. might have to come and watch a few Boro games and Kim Jong-un will no doubt be after a few free tracksuits.. we could pick this lad up for a song.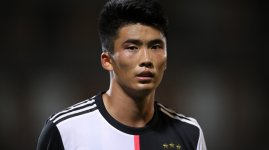 Time to roll our the social medias?
#FreeHanKwangSong
Last edited: