Edited.​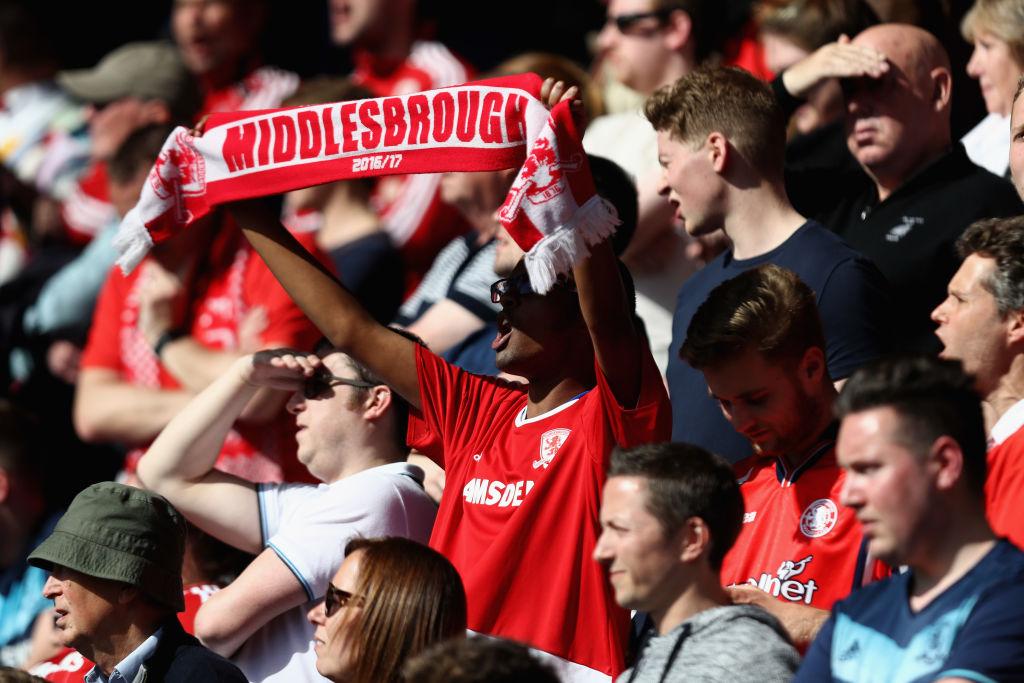 FMTTM COLUMN: Robert Nichols discusses his new book 'My Boro Debut' which is now on sale.

www.hartlepoolmail.co.uk
Fly Me To The Moon column: 'My Boro Debut - Ayresome Park to the Riverside' out now​
FMTTM COLUMN: Robert Nichols discusses his new book 'My Boro Debut' which is now on sale.​
With Joe Nicholson

What was your first time watching the Boro? Do you still remember the day well or is it now a hazy half forgotten recollection?

Whichever, I am guessing it probably changed your life and set you on a new course that was forever lined in red and white but with no stripes in sight.
During the first lockdown I set about posing this question to many of my mates and acquaintances listed in my various inboxes. I was crawling up the four walls at the time and pining for live football action and I thought others might enjoy escaping by filing back through their memory banks to happier times.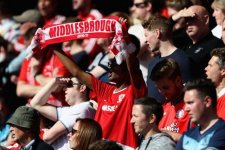 The emailed answers made fascinating reading. Starting from as long ago as the 1940s, through the decades at Ayresome Park and then more recently to the Riverside fans recounted their memories of the first time they passed through the turnstiles.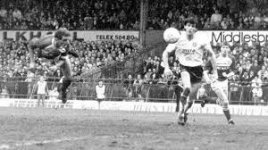 Some of the memories reached back to when fans and players alike arrived on the bus, buses with letters on the front, or buses that were trackless trolley buses, with a pole connecting them to an overhead power line. This was Boro social history and family history as well as many of the responses started with a parent or grandparent taking the first timer in tow and maybe ended with the baton being passed down to the next generation.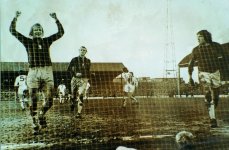 I then thought I would extend the scope to include a handful of former Boro players. We might enthuse about the signings of Bernie Slaven, Billy Ashcroft or of Jim Platt taking up the keeper's gloves but I wondered how it was for them to be making their first appearance before the Boro fans.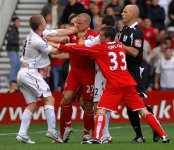 After half a lifetime running a fanzine I have made the acquaintance of a few favourite Boro writers, Harry Pearson, Daniel Gray and former Match of the Day editor and author Paul Armstrong.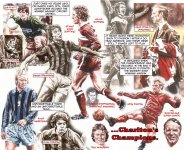 In normal times I often chat with singer Paul Smith whilst selling fanzines before games so I asked the Maximo Park frontman for his Ayresome memory.

Amongst other names that you might well recognise are BBC Radio Tees matchday commentator Mark Drury, fan of the year, Yusuf and of course Joe Nicholson of the Hartlepool Mail. But the bulk of entries have been logged by diehard Boro fans set down in their own words.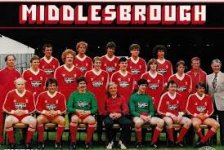 The result of this lockdown project is a fan book that is published to hopefully entertain in the second lockdown. We are still unable to watch Boro but we can all relive the first sight of that vivid green baize, perhaps bathed in a floodlit glow. The roar of the crowd, very likely the biggest number of people you had ever seen and indeed been in.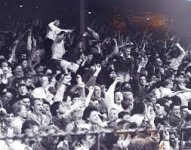 Scratch the surface and you might be aware of the wafting odours of burgers, pies, chips and beefy Bovril and once upon a time sickly sweet piped tobacco. Truly an assault on all the senses.


I hope you enjoy My Boro Debut – the new Fly Me To The Moon book written by Boro fans for Boro fans. Published this weekend. Up The Boro
Last edited: