Yesterday I joined a zoom call to Boro's new midfield signing Massimo Luongo. The Australian international with over 40 caps to his name has heaps of Championship experience at QPR and Sheffield Wednesday. The 29 year old was called straight into the squad for the Boro home game v Cardiff. Can all his wealth of engine room experience help the team battle back from such a disappointing start to the campaign and in particular a bruising home defeat fresh in the memory from Tuesday night?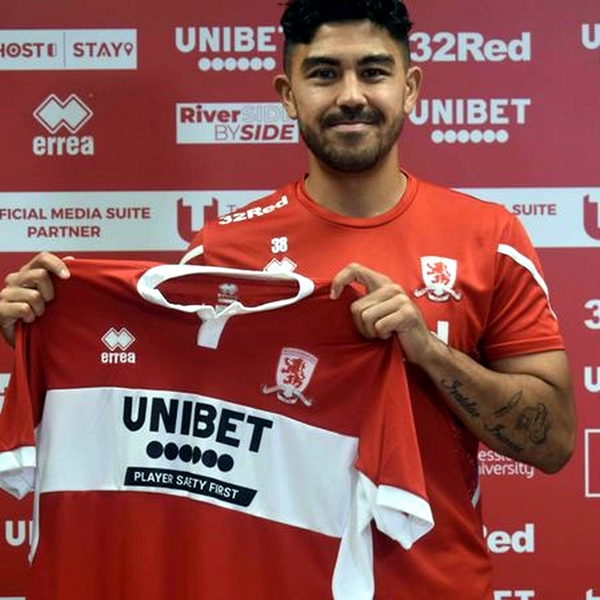 Q: You bring an awful lot of international experience to Boro how might that work in your favour?

ML:
I have always benefited from it when I play. I would say physically I am a solid player, I am not anything special. I am not the quickest but I am not the slowest. I am not the strongest but I am not the weakest. A lot of my game is tactically and mentally... so I think me playing at that level helps a lot. Me being involved in international games has helped. Yes, it all helps, tactically I feel like I am ahead of most players. That has always been my strong suit, Especially with Riley here. Riley, a fellow Aussie I can help him, with the off the pitch situation as well as on the pitch
Q: You mentioned Riley (McGree) I don't know whether you are aware of all the links between Middlesbrough and Australia going back to Captain Cook coming from here. But some great Australians and pioneering footballers from Craig Johnston who played for Middlesbrough and then more recently Mark Schwarzer had a phenomenal career at Boro. So, you are in good company I think.

ML:
I was quite close to Rhys Williams, He always spoke fondly of the club. Schwarzer, I only spoke to him a little bit because he was before my time but he always spoke highly of it. And Brad Jones was here, he spoke highly, so yes, everyone always speaks highly of the club.
Q: We have a big fan hero here of a Massimo, Massimo Maccarone after his spectacular last minute diving header in the UEFA Cup semi final.
There is a lot for you to live up to here.
ML: (ha ha) When I was growing up because he always had the same first name as me, his name always came up in football but to be fair I didn't even know he played for Middlesbrough at one point and scored that goal.
Q: Finally as you alluded to already we have just suffered a big home defeat here. Are you the type of guy with all your work-rate and experience etc that can help turn things around for us quickly?

ML
: Erm.. I don't think things need to be turned around quickly like it is a crisis but evidenced in the past, joining new clubs and new managers coming in and stuff I always feel like I made a big difference or a big impact when I've come in to the team. Maybe not for one game at a time but I think over the course of a season I always feel like I made a difference, especially last year at Sheffield (Wed) and QPR I was under a few managers and I was in and out of the team but when I was in the team I felt I made a big impact so I don't see why not or why it would change now.