Its that time again......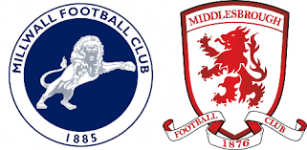 Leo said today [Friday] that he knows how expensive it is for Boro fans to travel down to the Capital. He acknowledged the difficulties with the Railway Workers dispute, but assured the journo`s of [the fans]....."They will be there".
You know.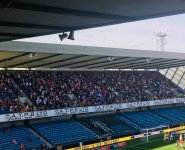 Those three points against Brum - on a mild Teesside night under the lights - were more important than the quality of the game, the crowd or the opinion of watching media. For one thing, the game drew a line between the last incumbent and our "interim" Manager. As Leo said about his appointment when asked about Wilder (?), he replied "....that was the past.....history!" No misunderstanding or ambiguity there then.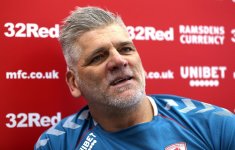 The players seemed able to express themselves and play with some fluidity. It wasnt pretty. It was a clean sheet. Job done.
When asked about the style of play, Chuba wasnt going to take any criticism: "[in the past].....we`ve been playing pretty football....." stressing a win is more important than looking "pretty". He didnt care if we play it "ugly! A win is a win - and he did score the winning goal after all - a typical poachers goal at that.
It has to be said that some of us [me included] have been a little cynical and disingenuous about Chuba and his ability to perform in the Championship. But he`s proven us wrong - with his come-back this season - against all odds. Out in the cold - looking like he was either going back out on loan or consigned to the Boro "bin". He`s shown he has the sheer determination and balls to fight for a place in the team. He`s not just talked the talk - but gone out on the green stuff and scored three important goals. If you like stats - they make interesting reading - he`s a long way ahead of anyone else in a red shirt at the moment. The player that Warnock dumped after bringing him to the club, who appeared to be left in the Wilderness, is critical to our upward trajectory. He is very humble in front of the bright lights of local and national media. For a man we thought was heading out the door - he may yet stil play a big part in this season. Maybe its his character and achievements on the pitch which should make other players sit up and take notice?!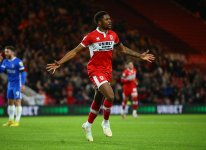 So its back to the "bread and butter" at The New Den, against a Millwall side whose results in front of goal are not entirely dissimilar from ours:
Charlie Creswell has scored three, but the Lions danger-man is Scott Malone with four assists.
Last time out they drew 1-1 away to Rotherham with a Man-of-the-Match performance from midfielder Zian Flemming - who scored with a 25 yard rocket net buster!

"History...."
Last edited: