Its that time again......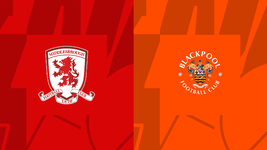 "It can be dangerous in any game if you take your foot off the gas. You can get caught out...." [Michael Carrick].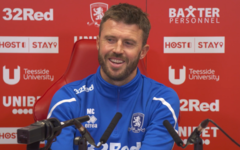 A week is a long time in football and particularly this last week with the closing of the January Transfer Window.
In his recent media conference, Michael Carrick said he was "delighted with the boys who have come in" this week and "we feel we are stronger as a group". He was frank and honest about the new lads coming into the team [more later] and was particularly careful to show his compassion and caring for the exit of Duncan Watmore to pastures new at Millwall.

So what of the "Transfer window"? Was he "happy"? "Yes I`m fine. we made it quite clear [as a staff team] what we wanted and that, if we didnt get that...we would still be happy with the squad and the players we`ve got now. So there are no dramas and we`re happy the way it went". The same reporter who answers his own questions asked again how Michael Carrick thought the window had gone (?). Michael repeated "it was alright". At this point, it was questionable what he expected Carrick to say, having already eloquently expressed his feelings about transfers and dead-line day.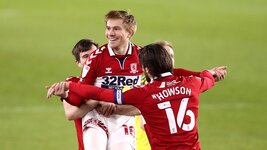 Duncan Watmore?
I think [the move] worked out in the end. "Nevertheless, its not easy when you see a good man go. What he brought to the group, the squad, how he trained and his attitude around the place, he was first class. So I wish him all the best for the future". He gave a clue as to what might have been one reason for Duncan chosing to move on: asked about his transfer, Carrick said "[football].....its all about people. Not everyone can be a big part of the team". "I was sad to see Duncan go. I like him a lot....how he behaved in the group and also with me. We had some really good conversations and I still wanted to do what was best for Duncan".

The new Boro?
Carrick is confident that Boro have the squad to move forward and take on the fresh challenges, including handling the "bumps in the road". Managing being on a "high" can be just as challenging as recovering from the "lows". "We`ve shown what we are capable of already"! He described the way the squad has integrated the new arrivals into the group already: "....the boys have been so good around the place, around the changing room, around the training ground and in training...", they have all given each other encouragement - whether its to those sitting on the bench or those who are out of the team at the moment.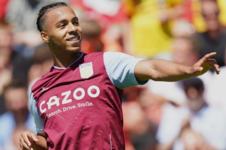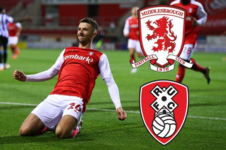 He was asked about the two Villa loanees [Archer and Ramsey] and repeated that both have "fit in really well" - he wants to help them develop as players and stand them in good stead for their future careers. Watching the initial interviews of Dan Barlaser, Aaron Ramsey and Cameron Archer....it is clear they already feel welcome and describe the buzz about the place and how they cant wait to "get on the pitch". Aaron Ramsey spoke briefly about how [on loan at Norwich] they "couldnt get hold of the midfield" when we beat them earlier in the season. He also highlighted the influence of "Danksy" [Aaron Danks] in his decision to join Boro.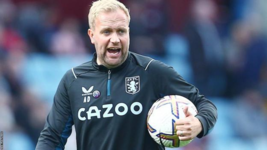 He knew him from Norwich and trusted his opinion. He also spoke about his interview with the Gaffa - being "surprised" he was so "calm" in his manner and his expectations for the future. Ramsey was on the mobile to Cameron Archer who basically told him to get his arze up here and recommended Boro "100%". Michael Carrick had been a "massive" influence on his decision and described Carrick`s career and reputation as "massive"! [It appears to be the latest buzz-word].

Carrick was inevitably quizzed about the new arrivals and was asked a pointed question about how he used to feel [as a player], with a new arrival, who also played in his(?) position? He had to deal with it and emphasised how "competition" for places is good for the squad. It means that players "can be pushed and push one another". "We want options in every position". As a player they can appreciate the "extra boost....to see good players coming in".

He was "delighted" to have Dan Bolaser join Boro, describing him as a "really, really good player". He also responded, saying that there was "no pressure" for Aaron Ramsey "to hit the ground [running] at 100 miles per hour" ?!. There was a wry smile from our Gaffa at that point.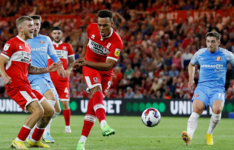 What of Rodrigo Muniz? "....the door is not closed to him....we believe in Rodrigo and....he will have a part to play". Sounds like Carrick still believes he has a chance and will have to earn his place like everyone else. But there was certainly no doubt from Carrick. Hoppe? Looking forward to him getting minutes to play and experience regular game time.

What did Carrick feel about his experience [so far] being "the Manager"?
"Its not just about me, being here for three months. It takes a lot of work. A lot of ability and skill [for any Manager]....to be in the game....for so long". He was his usual calm, collected, pragmatic self and certainly gave himself no pat on the back - doing the usual "its not just me" to emphasise that "management" is a team effort. "It hasnt changed my mind....I knew what I was getting into anyway". We`re glad you did mate!

The Tangerines?
It was "another challenge" and "just another game". We know what he is going to say. He answered one reporter, who asked whether he was influenced by the plight of Blackpool - at the bottom end of ther table, compared to last weeks performance against play-off chasers Watford? "Football is never like that! Never mind what league or game it is you`re playing". "It can be dangerous in any game if you take your foot off the gas. You can get caught out.....".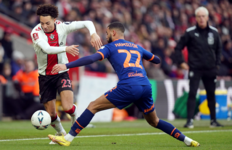 Carrick described how he and his staff had looked at the recent FA Cup game between the Tangerines and Southampton and identified potential threats: with their new Manager, Mick McCarthy looking to turn Blackpool`s season around, Blackpool will be as much a threat as any other team. Interestingly, Michael Carrick has "never came up against him before".

The Championship Table?
When do you [Gaffa] start looking at the table ?
"NOT YET"!
"There`s a lot of football to go yet!"
"You end up where you end up".

Lets hope its where we all want to be at the end of the season!

Come on!

Up The Mighty Boro!!!

[r00fie1]
Last edited: