Its that time again.......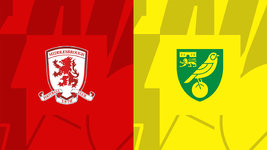 With five official league games left to go, its safe to say its been one hell of a season - so far. Carrick said he always looks forward, not backwards and learns the players to do better - every time. Sometimes it works and sometimes it doesnt. Like Carrick says [often] "that`s football". After the predictable defeat against fly-away leaders Burnley, the lads showed true spirit and character to fight back from 2-0 down at Ashton Gate to earn a point at the final whistle. One blade of grass might have made the "offside goal" 3-2 right at the end, but we still played well off the ball and bossed possession.

So its on to Norwich: a team always tipped for promotion - often because they have just been relegated [again]. They do well out of parachute payments. But this season things havent quite gone to plan: Dean Smith replaced Daniel Farke in Novemeber 2021. But just 13 months later - December 2022 - he was sacked, having won only 12 and lost 21 of his 42 games in charge! For all those stats fans - that`s a win rate of just over 28%. It was during his tenure that we helped put a nail in his departure, with that fantastic 2-1 win at Carrow Road. McGree`s scissor kick goal is one which will last long in the memory.

David Wagner was appointed in January this year and appears to have steadied the ship. Some Canaries fans concur with the sentiment that the playing staff need a major overhaul. Performances have been inconsistent this season, but they remain in 8th place - a point off the play-off places. At the start of April they lost 1-0 at home to Sheffield United, but then beat Blackburn 2-0 away, followed by 0-0 at home to Rotherham. Norwich have scored 10 more [52] than they`ve conceded in 41 games. Of the last 6 matches they have won 1, drawn 3 and lost 2. [Boro: W2 D2 L2]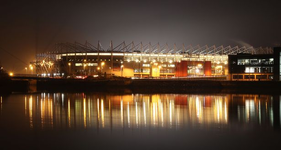 Its another warm night under the floodlights at the Riverside to look forward to. We are 4th in the table behind Luton, 6 points ahead of Millwall, Blackburn and Preston [All on 62]. The team from Brambley Lane are 8 points ahead, so we focus on each individual game and shut out all the noise about the chase for automatic promotion. But you never know?

Never say never!
Its not all over until its all over.

Come On Boro!
Last edited: