A wonderful new publication marries words and paintings inspired by Teesside landscape and the Boro. Published poet, long time and indeed long term Boro fan, John Powls has returned to his home land to pay homage with this marriage of his words and a compilation of the work of many favourite local and national artists. A marriage made in heaven or indeed Teesside. And a book that I am really enjoying perusing.
We published the first half of John Powls interview on the website a couple of weeks ago but now it is time to put his Boro credentials to the test as I asked the poet/fan a few question about his Boro.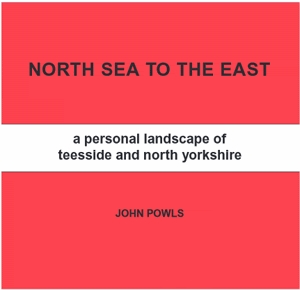 'North Sea To The East' is published by Halsgrove's Halstar imprint (ISBN 978 1 906690 73 1) and is available (recommended) - postage and packing free - through their websit
e
www.halsgrove.com
Fmttm: You have a Boro section in the book – when and how did you start out as a fan?
John Powls:
There had to be a Boro section! I started at around age 5, being 'lifted over the gate/squeezed' with my Dad and Grandad. It was what you did. Or, as Dad said, 'We've both had to suffer, it's your turn - it's character building!' Can't complain; I've since inflicted that genetic inheritance on my son and we're seeking to pass it on to generation five! I can just about recall Brian Clough banging in the goals alongside Alan Peacock from those early days.
Fmttm: Could you tell us a few highlights from your time as a fan?
John Powls:
The '67 4-1 win over Oxford in front of an overflowing Ayresome that took us back up to the second division again at the first time of asking.
The Jack Charlton team in the record breaking promotion season and their first season in the top flight - still easily the best organised and effective Boro side I've ever seen.
The Rioch revival in'86 as the club was re-born under Gibbo.
Robbo's Riverside revolution, Juninho and all those other astounding players you still can't quite believe played for Boro.
And, of course, the McClaren era with the fantastic Cup win, the highest ever Prem finish and on up to Eindhoven. I don't think that run in Europe is an experience we've ever really reconciled to ever since - especially at boardroom level.
Fmttm: Ayresome Park or Riverside – which would you choose?
John Powls:
If you're of my vintage, you'd have to say that your heart is on The Holgate - in my case, just to the right of the goal about in line with where Bernie used to hit the fence when he scored, in front of a barrier about a quarter of the way back up the terrace. But, don't get me wrong, I don't lament the move to The Riverside - the time was right. I very much appreciate the more civilised facilities that the move has brought without diminishing the atmosphere when we get the ground rocking. I'm specially heartened that those improvements have lead to a much healthier and more diverse fan base that better reflects the area - more families, more women and, in general, a better behaved but just as passionate tribe of blokes and boys of all backgrounds. That bodes well for future generations of Boro-mad support.
Fmttm: A long time contributor to Boro Banter in the Gazette – does that fan banter inspire you?
John Powls:
It certainly does. The wit, wisdom and wordsmithery of fan banter is quintessential for anyone who's interested in words and how they're used by the tribe. See my poem extract below for my reference to some of that. Just thinking about it, I've been getting writing about Boro published for longer than I have poetry! Without, I hope, any BS, Robert - can I just say how much I appreciate everything you've achieved with FMTTM - also quintessential as a fanzine and everything Boro fans deserve. Though never unexpected, I have regularly found myself half surprised at coming across you outside some distant away end on a wet midweek evening, pushing the product. That's impressive enough but I have some small idea of the work needed to get the product there to push! Well done, you.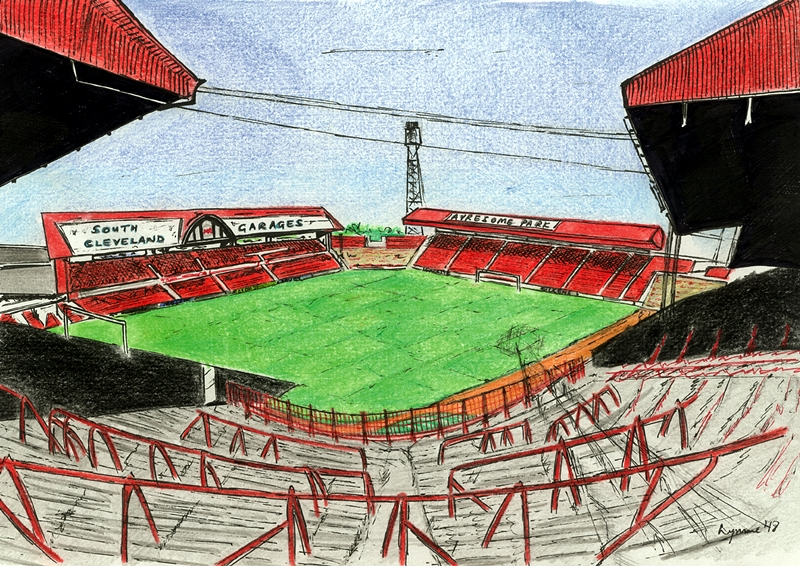 Fmttm: As a Boro fan – how are you rating this season under Neil Warnock?
John Powls:
I'm positively impressed. I can't say I'd put myself down as a Warnock fan over the years - there's too much about the style of football he espoused and quite a lot of the behaviours he exhibited that turned me off - and sometimes they still do, to be honest. But you have to say that he's making a pretty good fist of getting the best out of a squad and individuals that we all know are short of the ideal in a number of key ingredients. To be so close to the top six at this stage is very much to his credit. I'd say he's got this Boro overachieving and it'll be interesting to see what we can do in the run in. I've also been impressed with the fact that he has often been much more flexible in his approach than his history would suggest. The 'old dog' clearly isn't as averse to 'new tricks' in the search for 'what works' as I might have expected. Good for him.
Fmttm: What do you think would be a successful finish to the season?
John Powls:
Where we are now would be great, I think. Of course, a shot at the play-offs would be fun and once you're there, who knows. But, despite everything we know about the vagueries of the 'everyone can beat anyone on their day' Championship, there are six better teams than us in the league. I think they're the ones that are above us now and will stay there. Also, I'm far from sure that, in the current economic conditions, this is the best season for Boro to be promoted. I'm not generally a fan of the doctrine of 'unripe time' but in this exceptional instance, I'd say let's take the momentum and foundation of this season into next with crowds and cash coming back, the club and team on a sounder footing and have a real crack at the Championship then. If Warnock could be persuaded, I'd be more than content for him to lead that campaign but we should already be planning for succession now.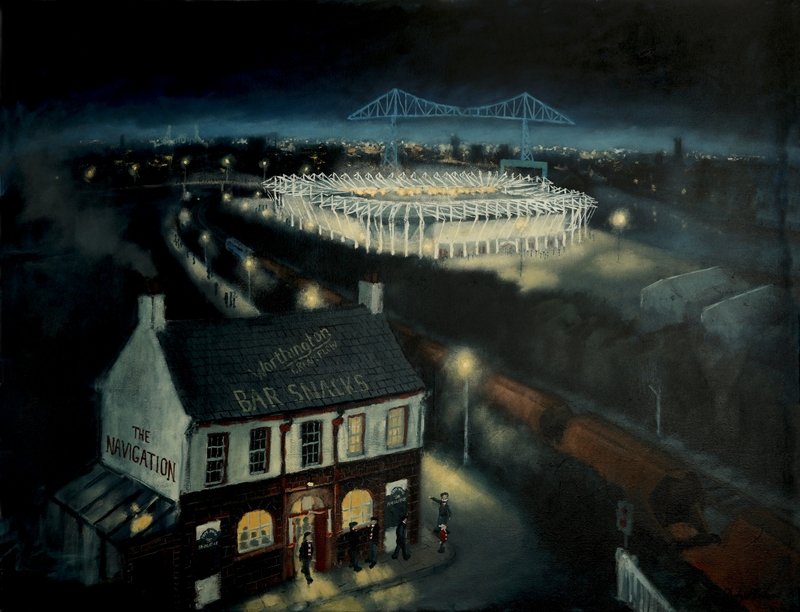 Fmttm: Would you be breaking into poetry if we made the play-offs?
John Powls:
I'd more likely be breaking into a rash! Seriously, try me - if we get there I'll put pen to paper (actually, finger to touchscreen) and try to produce something worthy of what would be an achievement of some note! I'll send it to you if it happens!
Fmttm: Finally perhaps you could give us a couple of lines/ a quick flavour of a Boro poem.
John Powls:
… As banter, as reflected in this extract from my poem 'Nights Under Lights' which describes approaching the ground for a night match under lights -
Chummy caustic
Chatter, cliches
Polished to a shine
Nuggets of truth
Unearthed and
Rehearsed.
Talk turned tribal.
Not 'fond' or
'Touched', Pet -
Potency of the
Still possible.
Small, signal icons,
Age old habits
And match day
Rituals and routes
Lead to legion
Of legends
Floodlit field
Of hopes and fears
Down all these years.
The home ground.
I really do heartily recommend this book – beautiful word and wonderful paintings from a mouth-watering array of talents - Lynne@Smoggieart to Mackenzie Thorpe to Philip Meadows to William Tillyer to David Watson and way, way beyond.
'North Sea To The East' is published by Halsgrove's Halstar imprint (ISBN 978 1 906690 73 1) and is available (recommended) - postage and packing free - through their website
www.halsgrove.com
Also recommended, through good independent booksellers - Drake's of Stockton
www.drakethebookshop.co.uk
and Book Corner of Saltburn
www.bookcornershop.co.uk
stock the book and have Covid safe arrangements to supply - and, of course, through Amazon.
Other quality outlets will stock the book when they re-open.
When circumstances allow, John will be putting together book launch events, an exhibition of work from the book and a programme of readings in the region.
Please visit his website
www.promiselandpoetry.co.uk
and for details.